The dramatic scenery of Mono County's Eastern Sierra is the stuff that Instagram dreams are made of... silver granite peaks, white snowfields, evergreen forests, golden high desert landscapes, crystal-clear waters and a stunning western sky all come together with a dash of history and magic to capture a truly iconic shot. But first-time visitors might get a little overwhelmed with all the choices – below is a list of the top eight hashtag-worthy spots to snap an Insta-great pic in Mono County: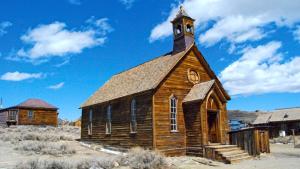 #BodieCalifornia:  Bodie State Historic Park is one of the largest intact ghost towns in the west, a relic of the Gold Rush era located in the high desert south-east of Bridgeport. With over 200 buildings still standing in a state of arrested decay, the historic setting transports visitors back in time, and makes for photos that bring the Wild West to life.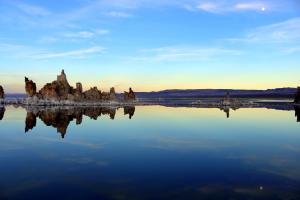 #MonoLake:  Mono Lake is an otherworldly body of water that literally shines for the camera. Get up close and personal with the mystical tufa formations at the lakeshore, or step back to capture the incredible colors its saline waters create under a changing sky. From any view or perspective, Mono Lake is a must for Instagrammers.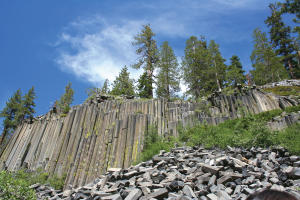 #DevilsPostpile:  Devils Postpile National Monument, west of Mammoth Lakes, features a 60-foot wall of columnar basalt – volcano-made vertical columns with a hexagonal pattern. The unique geometric pattern begs photographers to experiment with different camera angles, and never disappoints.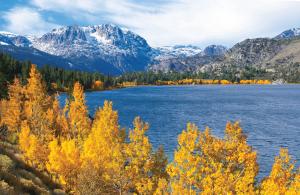 #JuneLakeLoop:  This short side trip off US Highway 395 takes photo snappers to the foot of the Eastern Sierra's most dramatic peaks. The "Loop" winds past crystal-clear waters of four equally photogenic lakes and through swaying aspen stands, making it worthy of an entire day of shooting in and of itself – particularly in autumn.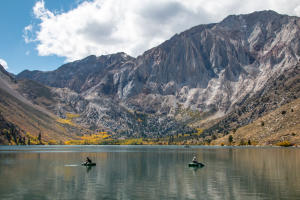 #ConvictLake: Silver and red striated peaks soar above picturesque Convict Lake – its shores dotted by aspen and willows that light up with golden hues each fall. A short drive south of Mammoth Lakes, Convict Lake is prized by amateur and pro photographer alike.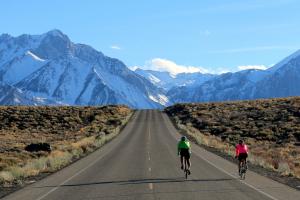 #BentonCrossing Road: Another iconic Eastern Sierra photo, Benton Crossing Road is a classic, undulating country road that appears to head straight into the majestic Sierra Nevada mountain range. Just south of the Mammoth Yosemite Airport, you'll find the turn-off to Benton Crossing Road at the "Green Church."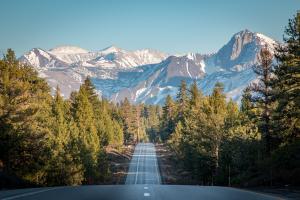 #Hwy395: US Highway 395, a State-designated Scenic Byway, really gets a hashtag all to itself because around each and every bend is another opportunity to pull over and take in the incredible scenic views. From dramatic afternoon thunderstorms to brilliant starry nights, from colorful wildflowers to serene snowy landscapes – it's always changing, always begging for another shot.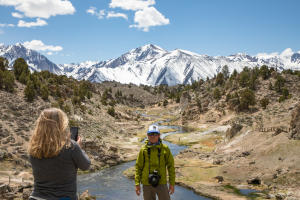 #HotCreek: Hot Creek, just east of Mammoth Lakes, is exactly what it sounds like: a hot, steaming creek cutting through a craggy, rugged canyon and fed by boiling geothermal springs and geysers. The cool air of an early morning or the red skies of sunset magnify the rising steam and contribute to amazing photos.
*Please note that, due to snow, some of the locations listed may not be accessible in winter months. Please call Mono County Tourism at 800-845-7922 for updates and directions.