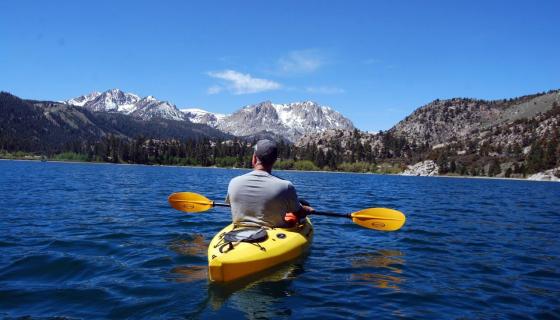 June Lake
June Lake looks like a postcard. With its crystal clear waters surrounded by the serrated edges of the Sierra Nevada, the view from Oh Ridge above the lake is exceptionally photo worthy.
That's why pictures of June Lake have graced countless calendars and car commercials. It's also why getting a chance to fish, hike, picnic or just hang out on June Lake's sandy beaches makes you feel like you're playing on a postcard.
Covering around 320 acres, June is one of the largest lakes in the region as well as one of the few natural ones. It is popular for fishing, especially trolling, and for offering arguably the best beaches in the Eastern Sierra. June Lake offers several boat ramps and marinas.
The June Lake beach along the eastern edge of the lake holds soft sand and a swimming area, as well as views to take your breath away. Canoeing, kayaking and sailing are also popular along the mile-and-half long lake.
The town of the same name is nestled on the west side of the lake.
Directions: From the junction of Highway 395, take Highway 158 one mile. There are access points at the Oh Ridge Campground, or continue on Highway 158 towards town for more access and the two marinas.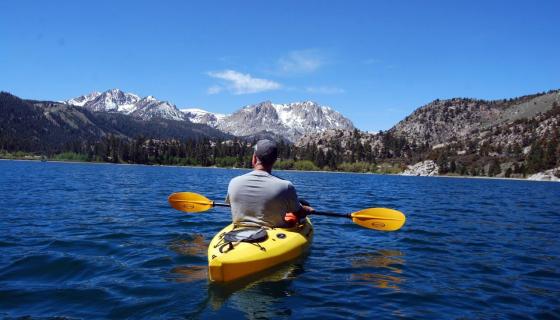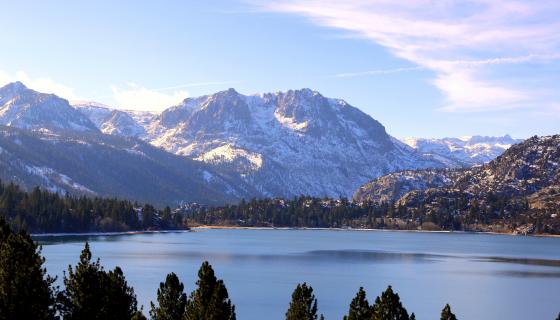 Camping at June Lake
There are two campgrounds on June Lake. The Oh Ridge campground on the eastern edge of the lake is large and almost every site includes great views. Campsites can hold vehicles up to 40', but there are no RV hook ups. The smaller June Lake Campground is located closer to town and most sites have nice shade. Potable water and restrooms are available at both. Sites can be reserved online at recreation.gov or by calling 877-444-6777.
Directions: To Oh Ridge: From the junction of Highway 395, take Highway 158 one mile. Turn right on North Shore Drive and go approximately one mile, turn left on Pine Cliff Road and go approximately half a mile to entrance of campground. To June Lake: From the junction of Highway 395, take Highway 158 just over two miles and look for the campground on the right-hand side, just after the fire station.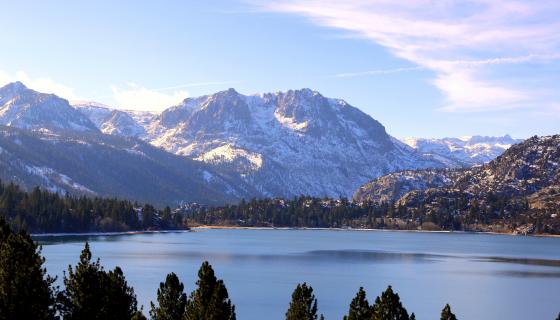 Fishing at June Lake
If fishing from a motorboat is your favorite way to cast a day away, then June Lake is the ideal spot for you. One of the best trolling lakes in the Eastern Sierra, June Lake is known for consistently producing quality angling.
While fishing from shore can be very productive, June Lake doesn't offer as much shore access as some of the other lakes in the region, giving boaters a slight advantage.
June Lake is also one of the best places to land a "Sierra Grand Slam"—a rainbow, brown, brook and cutthroat trout all in one day.