Visiting from the Eastern Gateway
Mono County is the east entrance to Yosemite National Park, and a well-rounded visit to this famous destination begins or ends here. From Tuolumne Meadows and Tenaya Lake in the Park to Mono Lake and Bodie Ghost Town in Mono County, "Yosemite East" offers amazing sightseeing and recreation opportunities - minus the crowds!
Summer 2023: reservations are not required for Park entry. 
Please visit the Park's website for the most up-to-date information before your visit. 
Tip #1
Know Before You Go
Easy Public Transportation: Round-trip bus service on YARTS (Yosemite Area Regional Transportation System) is offered 3x daily from Mono County. Your fare includes the Park entrance fee. Yosemite: www.yarts.com or call 1-877-98-YARTS. Cost $2-$36 and Kids 12 and under Ride Free (one free child per paid adult)!​
Park Shuttle: For current status of the Yosemite Shuttle please visit: www.nps.gov/yose/planyourvisit/bus.htm
If You Drive: Start early, if you plan to go to Yosemite Valley - aim to arrive there before 9 a.m. Check road status at www.nps.gov/yose/planyourvisit/conditions.htm and road conditions at 209-372-0200.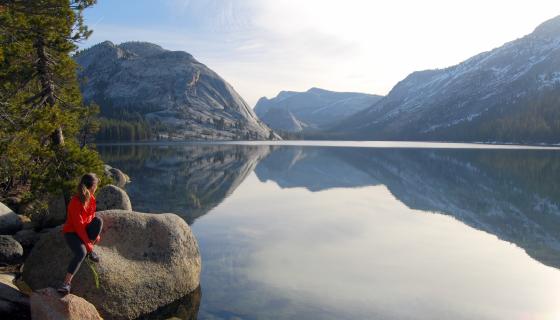 Tip #2
Beat The Crowds in Yosemite Valley
Read the Yosemite National Park Weekly traffic forecast at http://www.nps.gov/yose/planyourvisit/traffic.htm and hang out with us on the East-side in Mono County until the timing is right to venture to Yosemite Valley! Visit Bodie Ghost Town, Mono Lake, June Lake Loop, Mammoth Mountain and Devils Postpile. If you're driving, plan to arrive before 9 a.m. or PARK YOUR SEAT ON YARTS – a great option if you cannot secure a Park entrance reservation! Let YARTS tour-style buses, with room for all your gear, take you to the heart of Yosemite - you'll arrive rested and ready for adventures.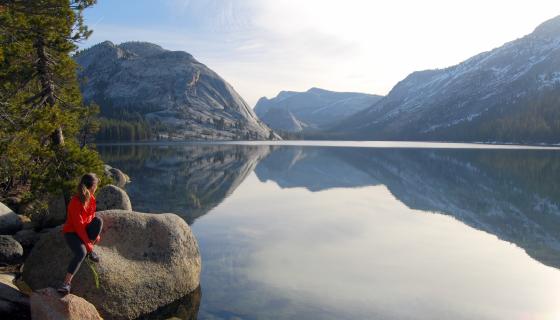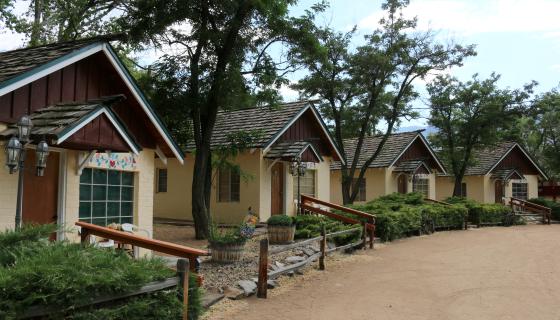 Tip #3
East-Side Accommodations
Lodging and campgrounds in the Park fill up fast. Luckily, there's lots of room in Mono County on the East-side! The closest lodging to Yosemite is in Lee Vining and June Lake. Bridgeport, to the north on US 395, and Mammoth Lakes, to the south, are each about 40 miles from the Park's east entrance. For complete lodging and campground info, visit www.MonoCounty.org or call 800-845-7922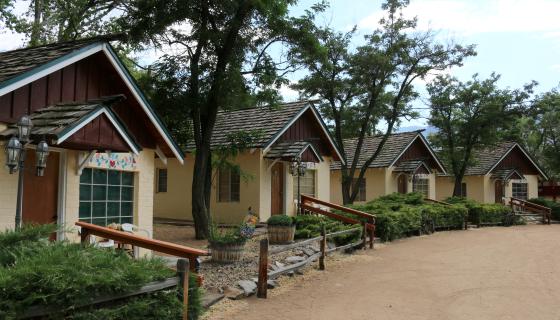 What to do and see in Tuolomne Meadows
Yosemite is 1,200 square miles but many visitors overlook the beauty that stretches far beyond the popular seven-mile Yosemite Valley.  The Park's East-side, with wild Tuolumne Meadows, Lembert Done, Cathedral Lakes, Tenaya Lake, and Tioga Pass, is a true Yosemite experience - without the crowds.
Tuolumne Meadows Visitor Center Get your bearings here! A Park Ranger is always on duty to help you decide where to hike and what to see. (Tuolumne Meadows Shuttle stop #6*)
Lembert Dome This 2.8 mile hike is strenuous but provides rewarding views of Tuolumne Meadows to the west. (Tuolumne Meadows Shuttle stop#4*)
Soda Springs / Parsons Lodge An easy 1.5 mile hike to see carbonated water percolating up from the earth. (Tuolumne Meadows Shuttle stop #4*)
Pothole Dome A short, easy hike along the edge of the meadow and up the dome's gentle face with views to the east of the meadow and winding river. (Tuolumne Meadows Shuttle stop #7*)
Cathedral Lakes A popular, moderate 7-mile roundtrip hike which has a 1,000 foot elevation gain and awesome views of Tenaya Canyon from Lower Cathedral Lake. (Tuolumne Meadows Shuttle stop #7*)
Tenaya Lake This picturesque High Sierra lake, surrounded by soaring granite domes, is considered the most beautiful of all Yosemite's lakes. (Tuolumne Meadows Shuttle stop #9*)
Olmsted Point A spectacular viewing point into Yosemite Vally and the northern side of Half Dome. One of the best vistas in Yosemite! (Tuolumne Meadows Shuttle stop #12*)
Yosemite Valley
Yosemite Valley is a 1.5 hour drive from Lee Vining, and well worth the trip.  Several of the world's tallest waterfalls drop into this deep, glacier-carved, u-shaped valley (best seen in early summer).  The massive monoliths Half Dome, El Capitan and Sentinel Rock are among many impressive geologic features of Yosemite Valley.  Look up with binoculars to see tiny rock climbers up high on their granite faces.  Photographs of these wonders by Ansel Adams popularized Yosemite and helped establish landscape photography as an art form.  The Ansel Adams Gallery, in Yosemite Valley, is a must stop for anyone who appreciates nature and fine art.  Visitor centers at Tuolumne Meadows and in Yosemite Valley help explain the forces that created Yosemite National Park. PLEASE NOTE: Gallery and Visitor Centers are currently closed.http://www.nps.gov/yose/planyourvisit/traffic.htm
Helpful Links:
Yosemite National Park (park information, ranger programs) 
Yosemite Road Conditions
Yosemite Traffic Advisories (Current Road Advisories)
Yosemite Association (park field trips and programs)
The Yosemite Fund (park restoration projects)
Hiking Trails in Yosemite:  www.YosemiteHikes.com
More about YARTS (Yosemite Area Regional Transportation System)
Public transportation is available from points throughout Mono County to Yosemite National Park on YARTS.  Buses depart from Mammoth Lakes and Lee Vining with stops in the national park at Tuolumne Meadows, White Wolf, Crane Flat, and Yosemite Valley.  YARTS has partnered with Amtrack to offer easy access from the Bay Area to Yosemite and Eastern Sierra destinations. Operates daily, July and August; weekends, June and September.  Visit the YARTS website for schedule and fares.