A classic Eastern Sierra canyon easy to find off Highway 395, the McGee Creek area of Mono County is an absolutely gorgeous spot to camp, hike, fish, and get away from it all.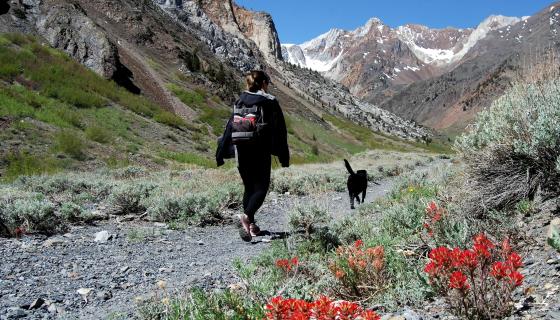 McGee Creek Hiking
Hikers may see more wildlife than people along the well-marked McGee Creek Trail, where the creek swells to a river.  This is one of the Eastern Sierra's most popular hikes for spring wildflowers in May and June to spot Indian paintbrush, mule ears, and lupine.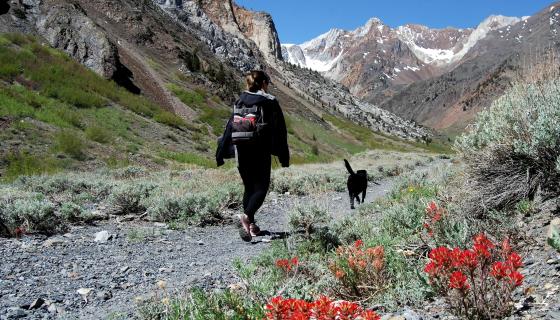 Horseback riding in McGee Creek
Saddle up with the McGee Creek Pack Station for a ride to the upper lakes and meadows. Colorful wildflowers, aspen trees, and dramatic views make McGee Creek Canyon a great place for photographers and nature lovers alike.
Camping in McGee Creek
At McGee Creek Campground stay at 7,600 feet elevation close to a spectacular trailhead, McGee Creek Trail, which is full of natural diversity and recreational opportunities including backpacking, trout fishing, and horseback riding. This campground offers 28 non-electric sites, all of which are sunny meadow sites with shelter-shaded picnic tables. The campground is two miles from the trailhead, four miles above the quaint town of Crowley Lake. Sites can be reserved online at Recreation.gov, or by calling Toll-Free 877-444-6777.