Click HERE to download our Fall Color Guide & Map!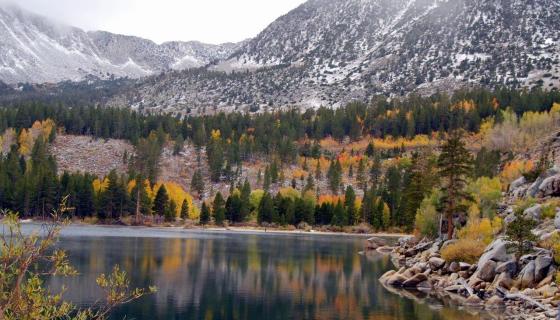 Early Season Colors: Rock Creek Canyon
Carved deep into the landscape by glaciers, this paved ,two-lane canyon route is lined with dense aspen groves for nine miles that are often the first of the season to turn orange and yellow.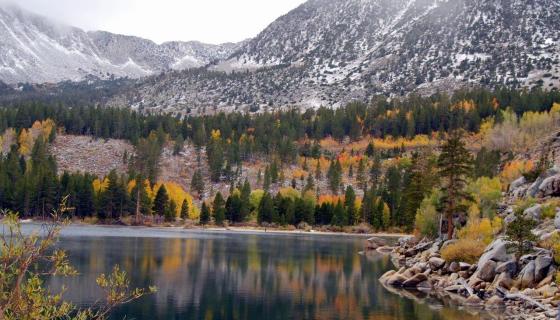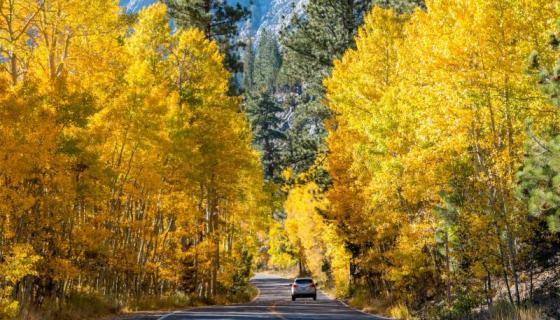 Photographers Paradise: June Lake Loop
A treat any time of year but famed for fall, June Lake is home to four lakes that are visible from the road as you drive through the charming village and along the tree-bordered route, known as The Loop (SR158)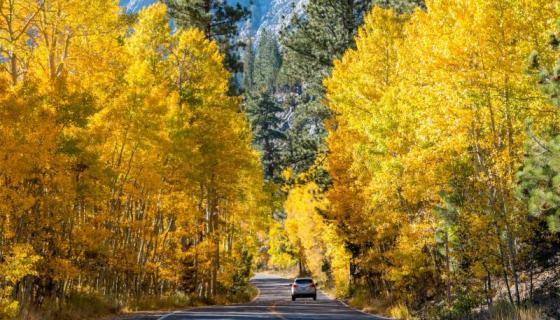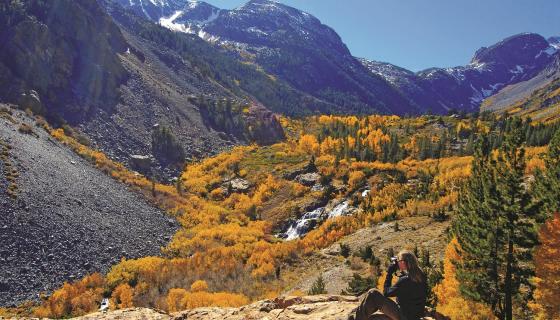 Famous For Fall: Lundy Canyon
Lundy Canyon consistently puts on a fantastic fall color display along the scenic, paved road to Lundy Lake, and then along the dirt road to the beaver ponds and hiking trail.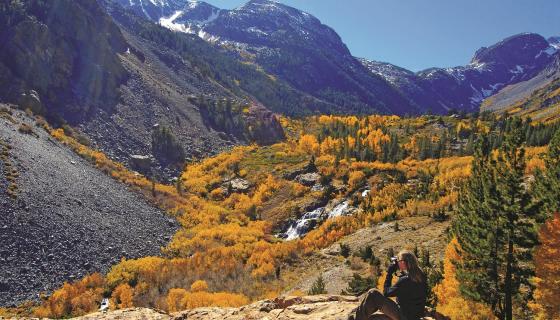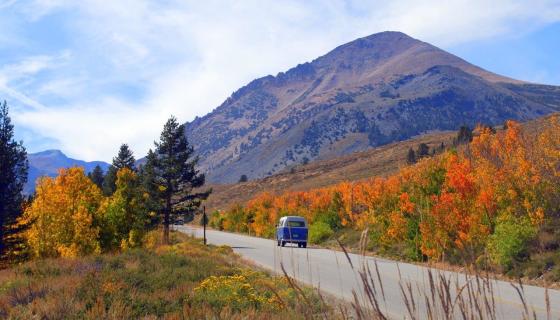 The Photo Op: Conway Summit and Virginia Lakes
When Conway Summit is observed by motorists on US 395, the impact of layers upon layers of fall color means a definite stop to take photos. Find even more autumn splendor, fishing spots and hikes by taking Virginia Lakes Road, at the top of Conway Summit.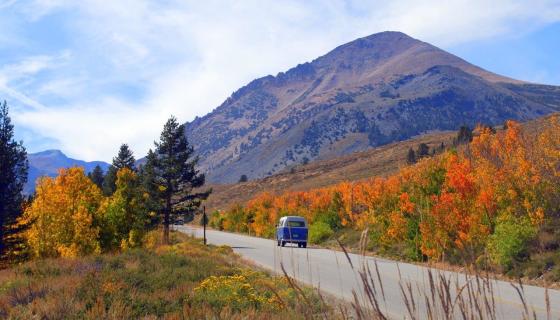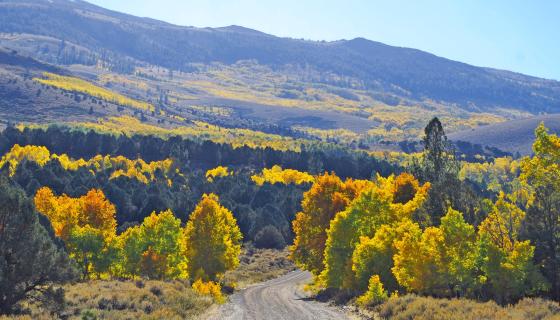 Autumn Vistas: Summers Meadow and Green Creek Road
Just south of the town of Bridgeport, Green Creek Road is a wide, well-traveled dirt road and your ticket to vibrant fall color at Green Creek Trail or the expanse of Summers Meadow.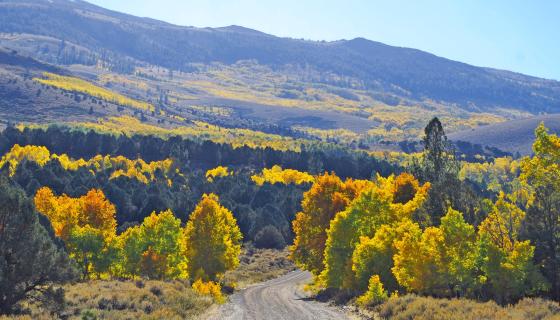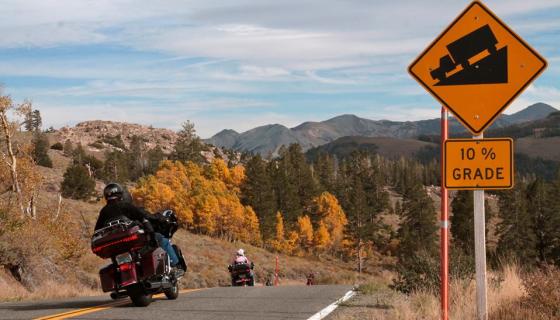 Golden River Banks: West Walker River and Sonora Pass
Fragrant pines, towering willows and 100-year-old cottonwoods line the banks of the Wild & Scenic West Walker River, which runs parallel to US 395. Rolling sage-covered hills and vibrant meadows stretch along the winding heights of Sonora Pass.