There's something magical about a cozy cabin in the snow - a peaceful retreat where all you really need is a warm fire and good company. Other optional items include that book you've been trying to finish, anything and everything flannel, and/or gear to play in the snow. But trust us, no matter what you bring or do, you can't go wrong.
Would you like to be tucked in a forest in a cabin only accessible by snowmobile with cross-country ski trails just outside the door? Maybe in a quaint mountain town often compared to those in Switzerland, with family-friendly June Mountain only a few minutes away? How about a cabin that's basically lake-side, with stunning mountain views, and just outside of town so dark (read: starry skies like you've never seen before) and quiet?
Scroll through the options (links) below to find the perfect winter getaway. And like we said above, no matter where you end up in Mono County, you can't go wrong!
Bridgeport: Twin Lakes Resort 
Lee Vining: Lake View Lodge
June Lake: June Lake Pines, Knoll Haus, Fern Creek Lodge (closes 1/6/20), Four Seasons, Yosemite Gateway Chalet, Lake Front Cabins, Reverse Creek Lodge, Double Eagle Resort 
Mammoth Lakes: Edelweiss Lodge, Sierra Meadows Ranch, Tamarack Lodge, Mammoth Mountain Chalets
Southern Mono County: Rock Creek Lodge (pictured above), Convict Lake Resort, Tom's Place Resort
All Mono County lodging options here.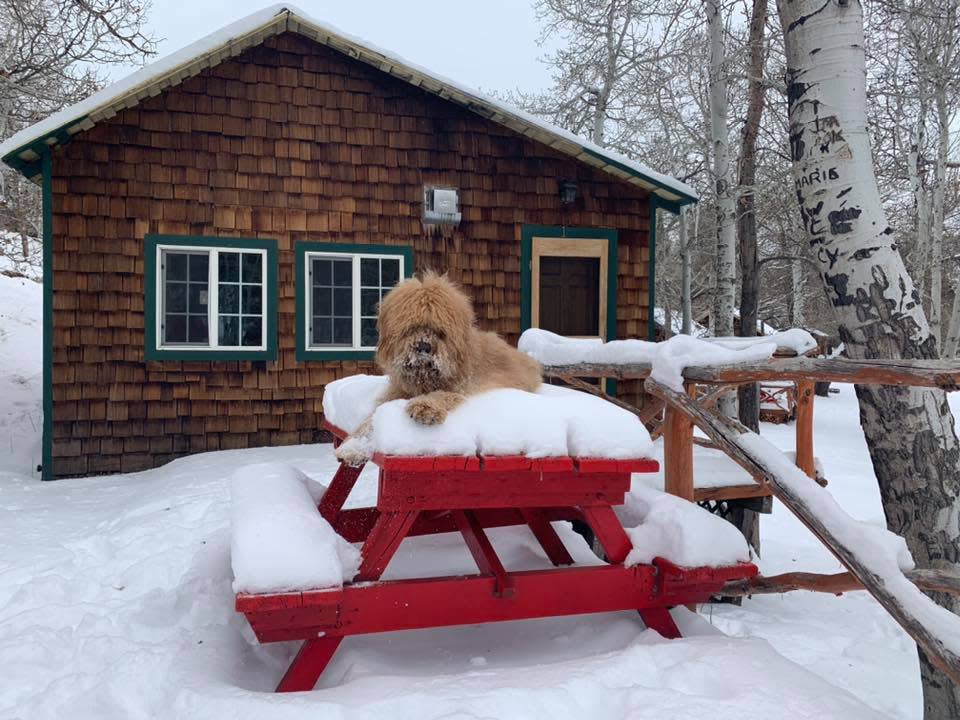 Photo courtesy of Twin Lakes Resort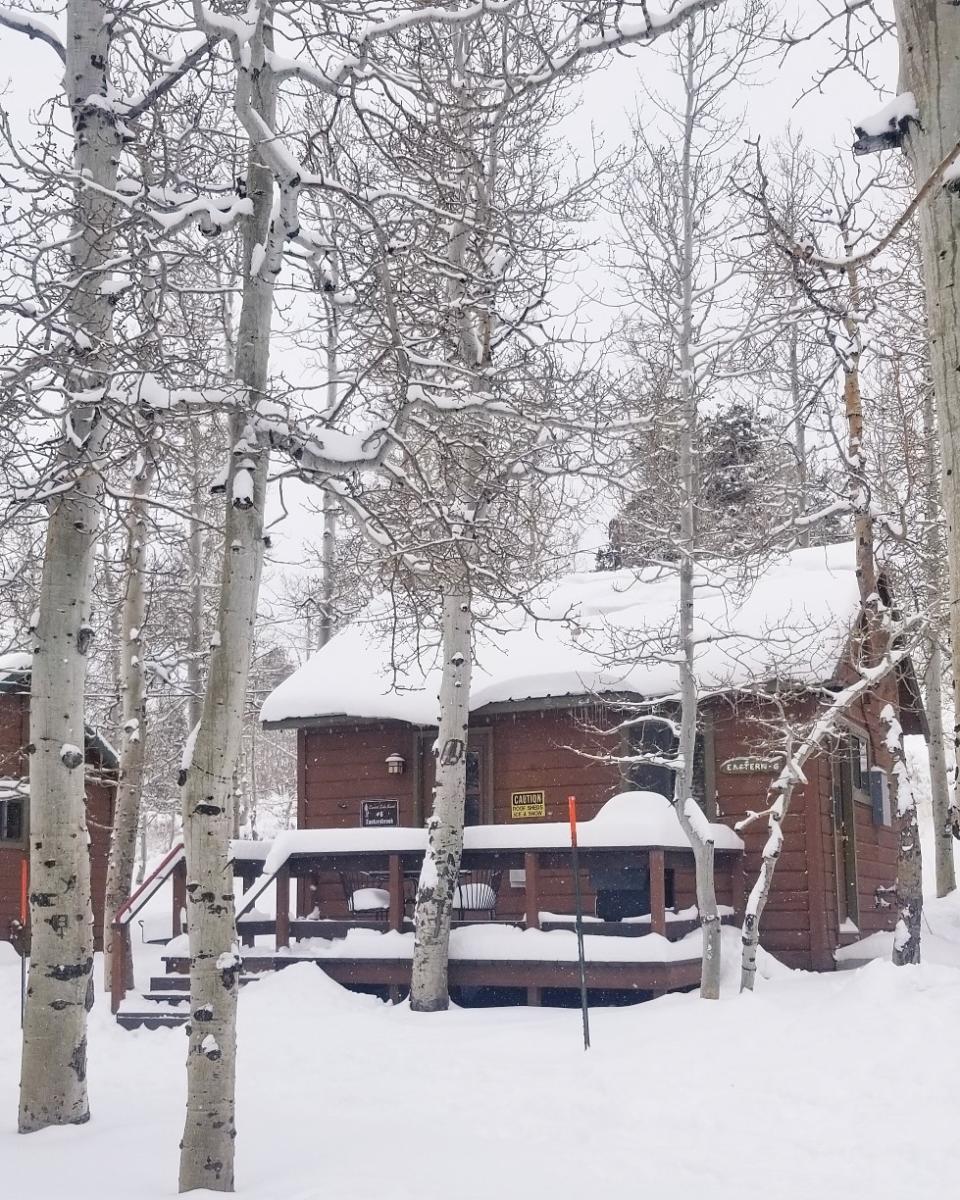 Photo courtesy of Convict Lake Resort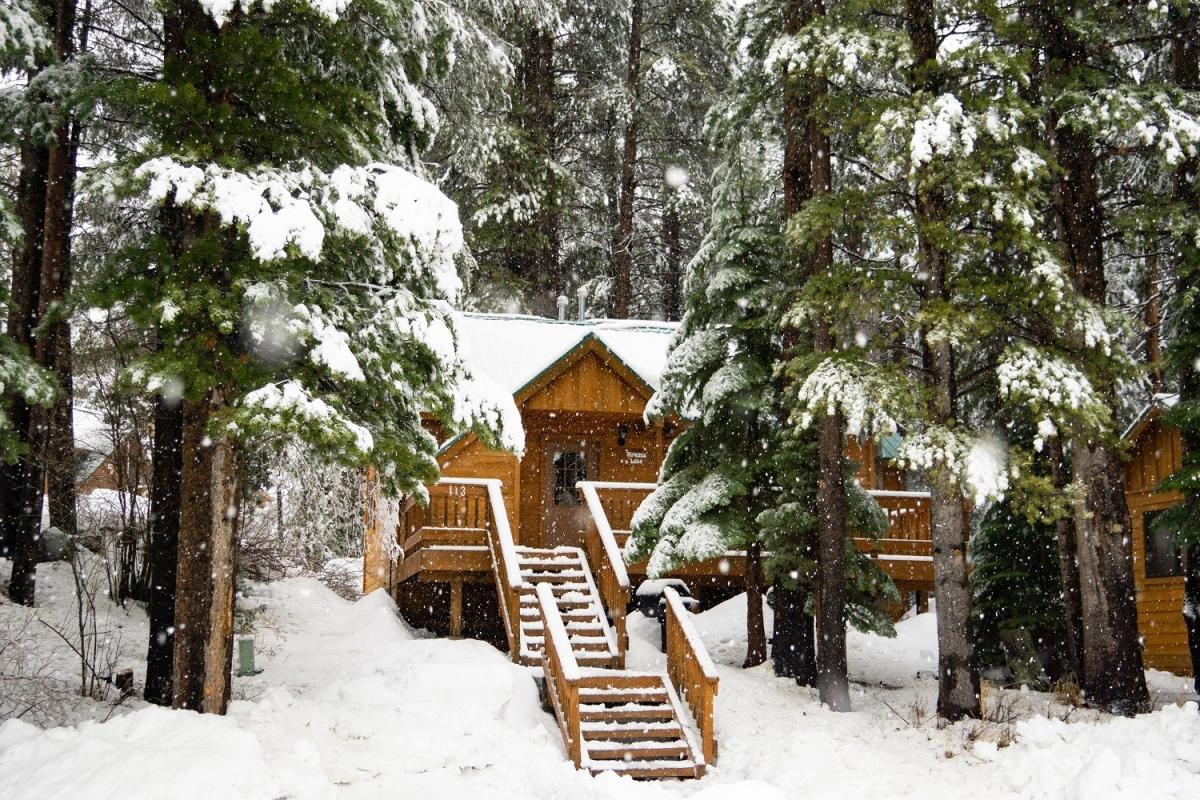 Photo courtesy of Double Eagle Resort