Visit one of America's Best Fall Foliage Forests!
Mono County and the surrounding Eastern Sierra provide the best show of glowing golden-orange-crimson fall colors in the western United States. Our natural landscape in the Eastern Sierra, where rugged granite canyons are carved by rushing streams and framed by an azure sky, offers a spellbinding contrast of colors during autumn. Travel to Rock Creek, Mammoth Lakes, the June Lake Loop, Yosemite (Tioga Pass), Lundy Canyon, Bridgeport, Sonora Pass and beyond to see fall colors at their finest.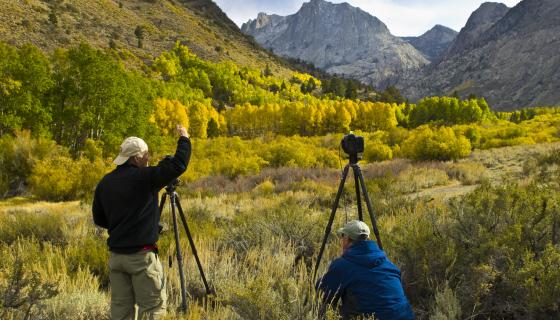 Particularly good hot spots are the Lee Vining and Lundy Canyon area near Mono Lake and Yosemite, Rock Creek south of Mammoth Lakes, McGee Creek, Convict Lake, and the June Lake Loop. Around Bridgeport, you won't want to miss Virginia Lakes, Twin Lakes and the Conway Summit. The West Walker River, Sonora Pass and Antelope Valley are also lined with gold.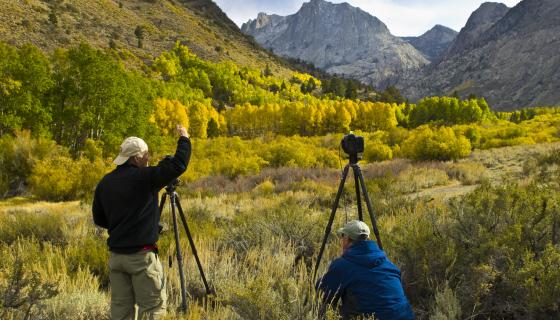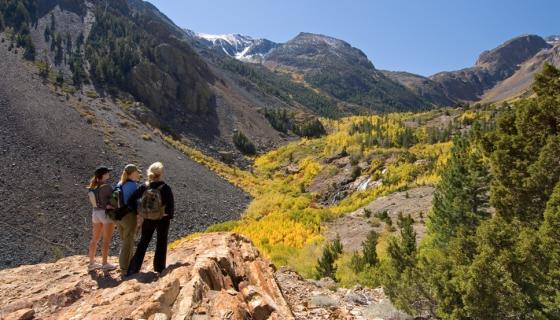 Fall Colors by Foot:
Day hikes in Lundy Canyon, McGee Creek, Rock Creek Canyon or Green Creek are sure to impress. Stop by one of the region's Visitor Centers to get directions and maps.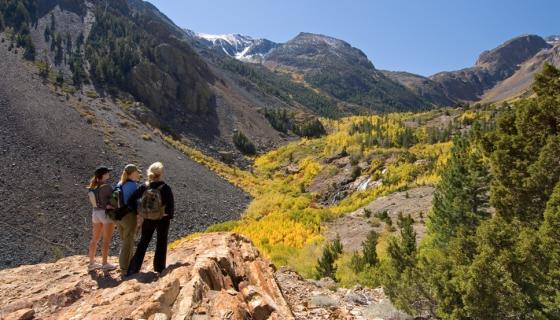 CURRENT FALL COLOR REPORT
Updated September 27, 2016 (Pictures below report)
Fall colors are exploding in the higher elevations of Mono County! Virginia Lakes, Dunderberg Meadow Road, Lobdell Lake, and Rock Creek are at full peak - go to these areas now! Other locations worthy of viewing this week include Sonora Pass, Green Creek, and the higher elevations of Tioga Pass. Hikers should focus their energy on the Parker Lake, Walker Lake, Laurel Canyon, Green Lake, and Rock Creek trailheads. Areas like Lundy Canyon, Convict Lake, and the June Lake Loop are just starting to show color and will be ready soon. Plan your fall color trip to the Eastern Sierra within the next three weeks so you don't miss the colors!
Guide:
0-10% - Just Starting
10-50% - Patchy
50-75% - Near Peak (Go Now!)
75-100% - Peaking (GO NOW!)
Past Peak - (You Missed It)
WALKER / COLEVILLE / TOPAZ
Monitor Pass - 10-50% 
Lobdell Lake 75-100% GO NOW! Colors are absolutely stunning along the road to Lobdell Lake off Burcham Flat Road.  
Walker Canyon - 0-10% 
Towns of Walker & Coleville - 0% 
Sonora Pass - 50-75% Go Now - A mix of colors depending on elevation and location. A full peak near the top of Sonora Pass while still very patchy around Leavitt Meadows. 
BRIDGEPORT / VIRGINIA LAKES
Twin Lakes -  0-10% 
Virginia Lakes - 75-100% GO NOW! Colors are at full peak along Virginia Lakes Road and around Virginia Lakes. Take the Dunderberg Meadow Road towards Green Creek for wonderful red groves in Cinnamon Meadow. Swing by the Virginia Lakes Resort for breakfast or lunch before they close on October 11th.
Conway Summit - 10-50% 
Green Creek - 50-75% Go Now! The hike to Green Lake is at full peak while colors around the campground and along Green Creek Road are patchy. 
Summers Meadow - 10-50% 
LEE VINING 
Tioga Pass & Lee Vining Canyon - 50-75% Go Now! Lee Vining Canyon is still very green but the upper elevations around Tioga Lake, Ellery Lake and Saddlebag Lake are in prime viewing condition.
Lundy Lake & Canyon - 10-50% Green and lime green around the lake and campground. Lundy falls and the beaver ponds are just getting going with a few shades of yellow. Still a little too early for peak viewing. 
BENTON & 120 EAST 
Sagehen Meadow - 100% GO NOW! Peak to past peak. You still might be able to catch a few groves of the brilliant reds and oranges displayed here this year but most of the area is now past peak.  
JUNE LAKE LOOP
June Lake Loop/Hwy 158 - 0-10%
Parker Lake - 50-75% Go Now! The next 10 days are going to be brilliant at Parker Lake. Take the Parker Bench Trail from Silver Lake Resort for a more difficult but worthy fall color experience.
Little Walker Lake - 50-75% Go Now!  Just starting to turn yellow with patchy lime greens around the lake. 
MAMMOTH LAKES
Follow Visit Mammoth on Instagram and Facebook for more!
Lakes Basin - 10-50% 
Mammoth Creek Road - 10-50% 
CONVICT LAKE  
Around resort/campgrounds - 0-10% 
Convict Lake & Canyon - 10-50% 
CROWLEY LAKE/McGEE CREEK  
McGee Creek Canyon - 10-50% The hike to the beaver ponds and beyond are the only significant color you'll see right now. 
Around Crowley community - 0-10% 
ROCK CREEK CANYON
Around Rock Creek Lake - 75-100% GO NOW! These high elevation areas are exploding with brilliant yellows and a few oranges. Swing by Rock Creek Lake Resort  for breakfast or lunch after you enjoy the colorful drive. 
Along the road -  50-75% Go Now!
Lower Rock Creek - 0-10% 
Current pictures from the 2016 Fall Color Season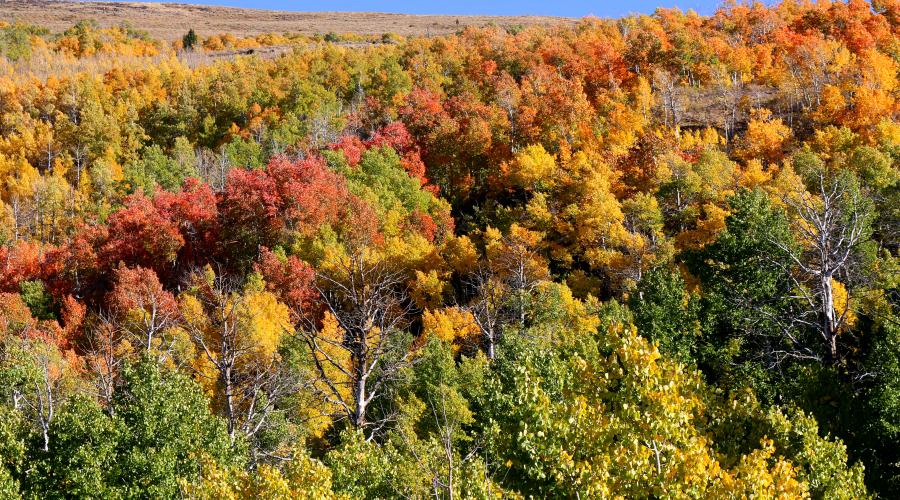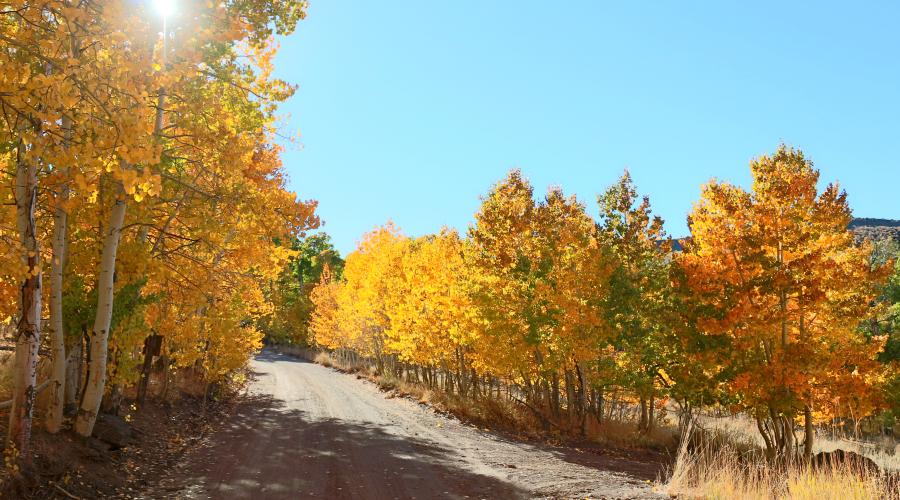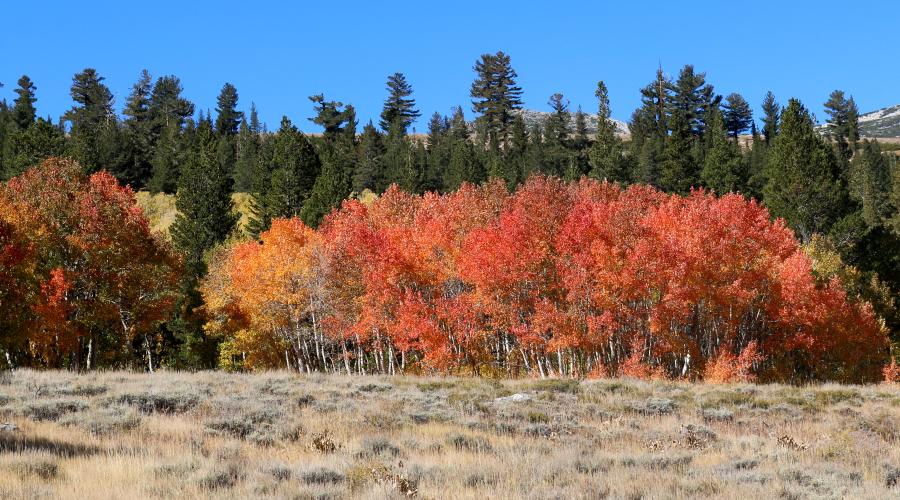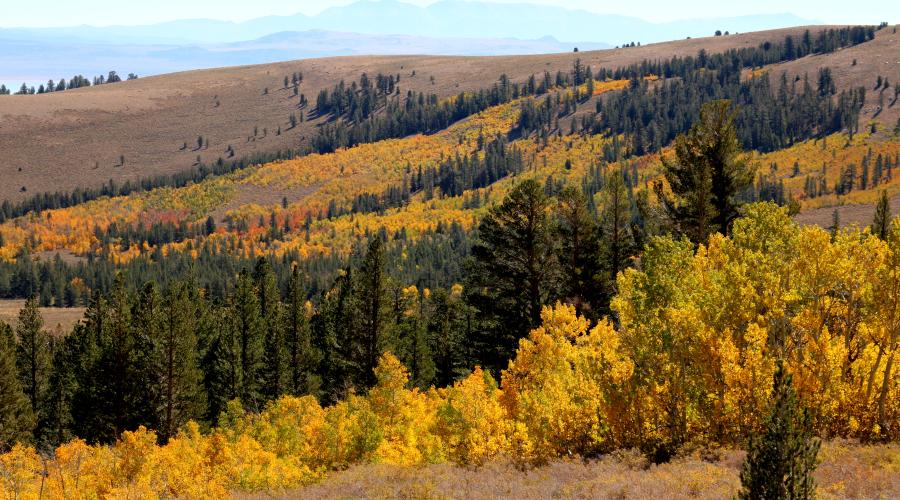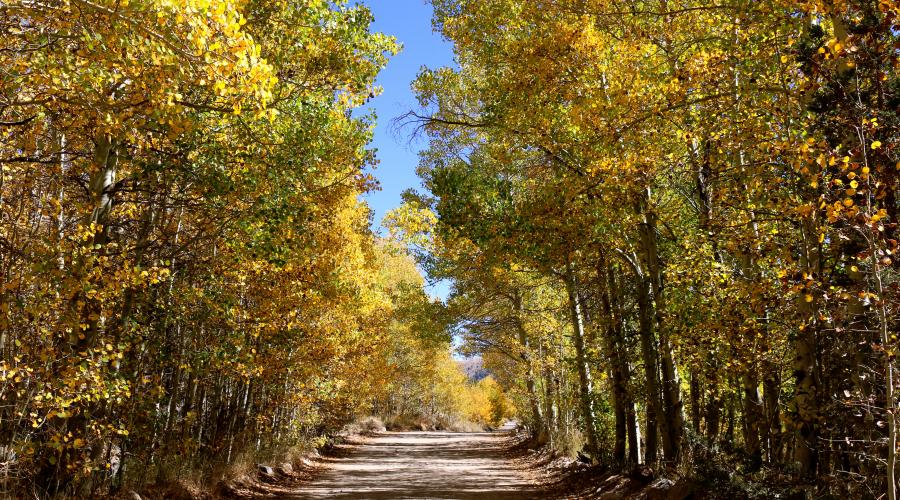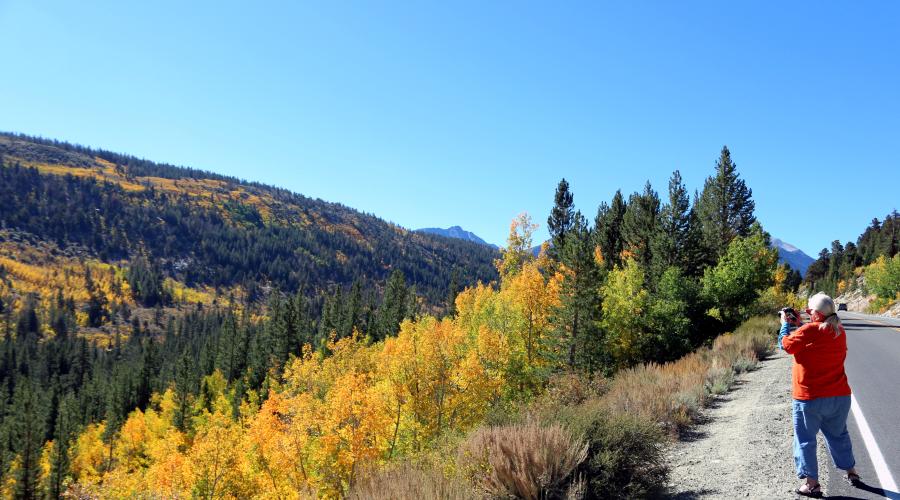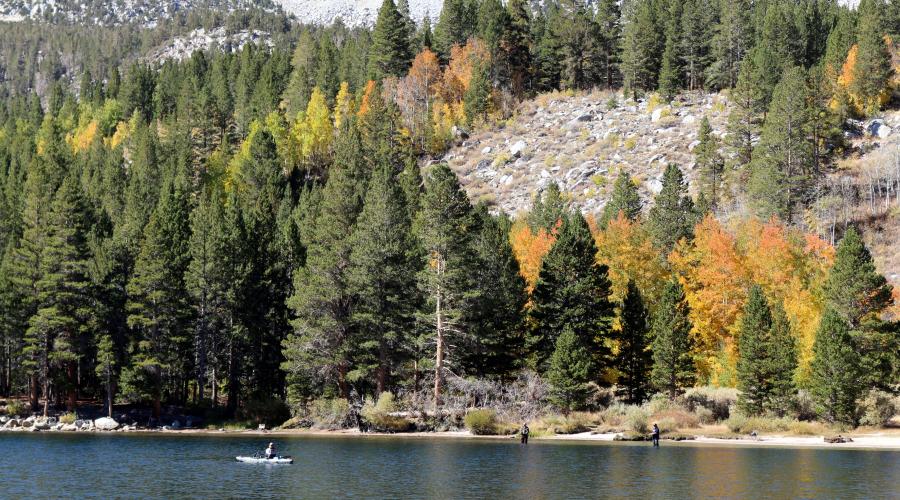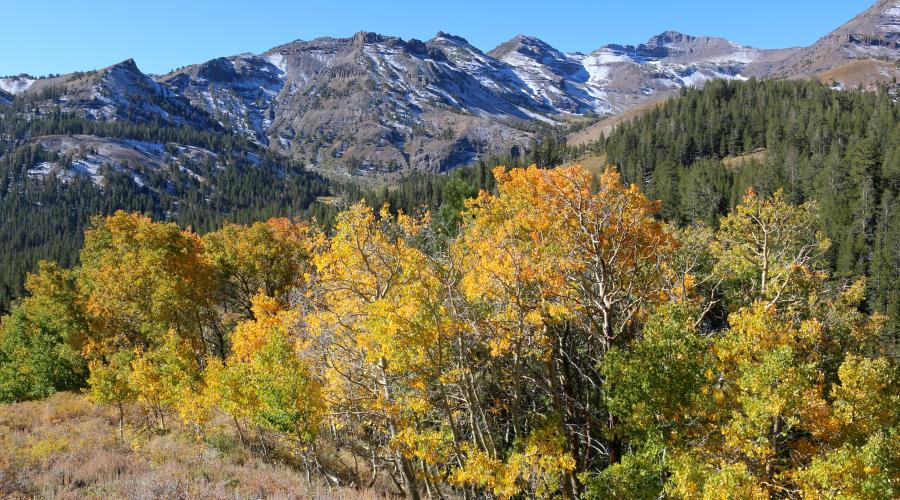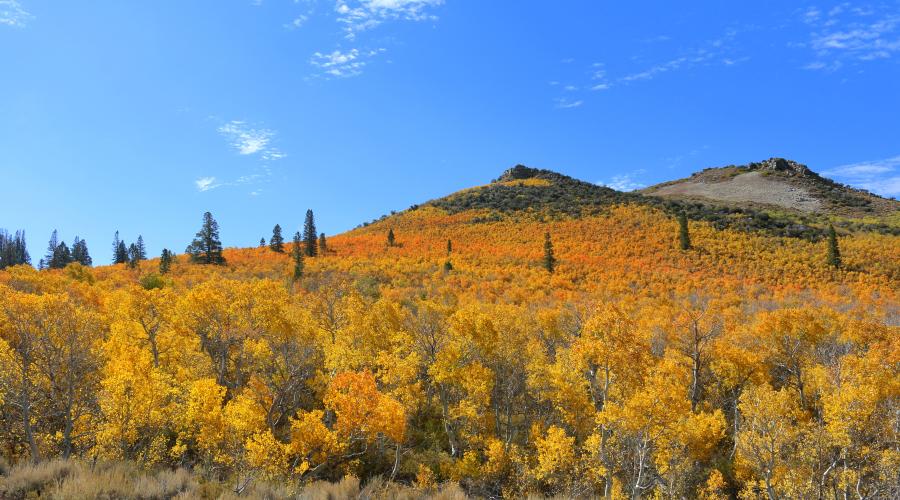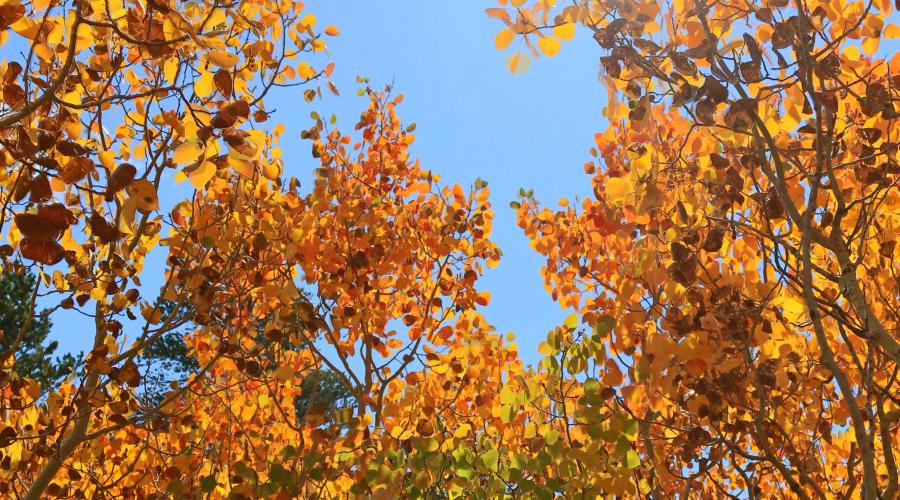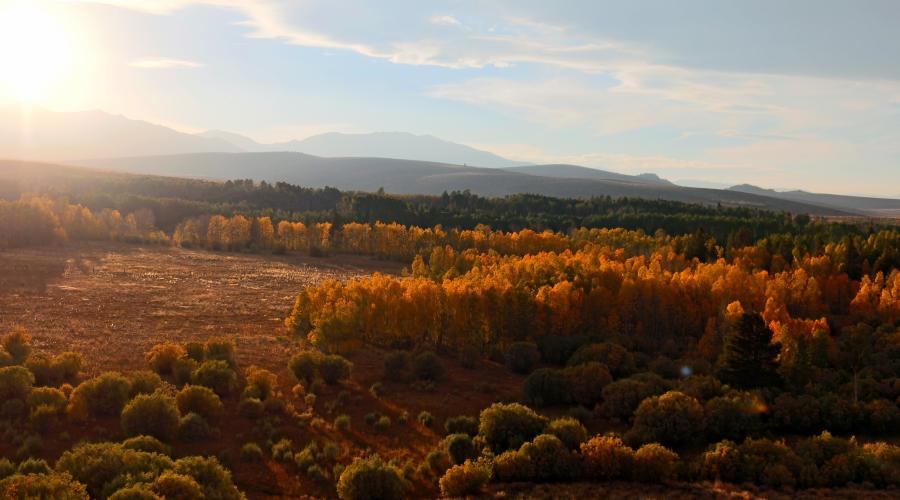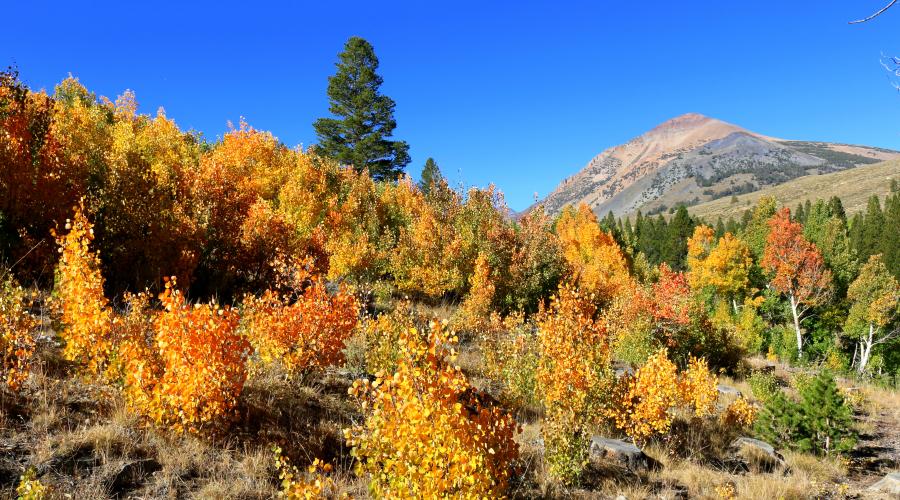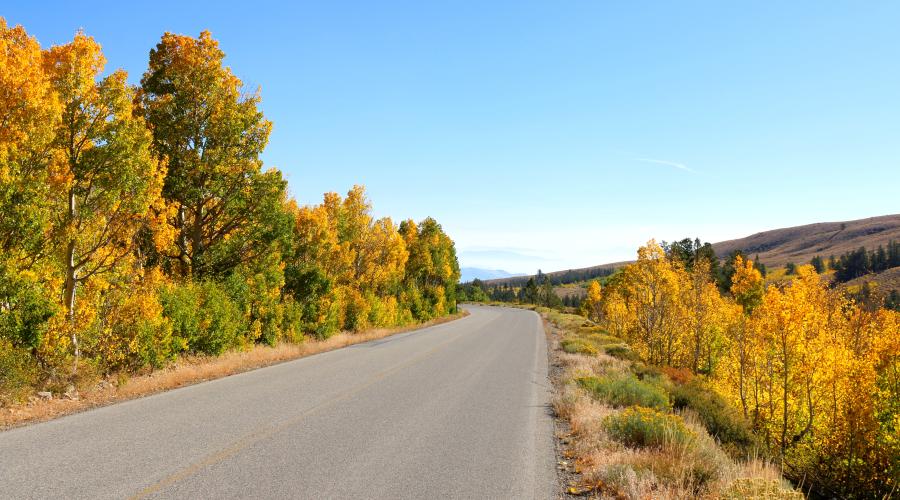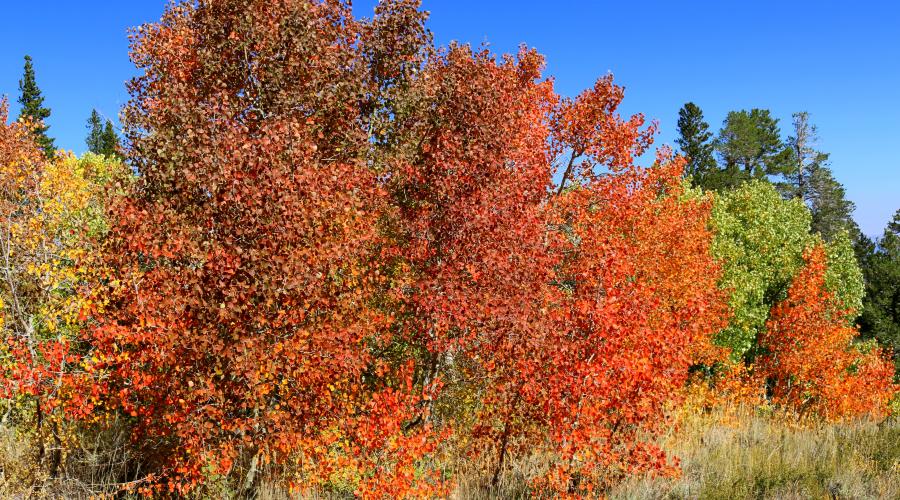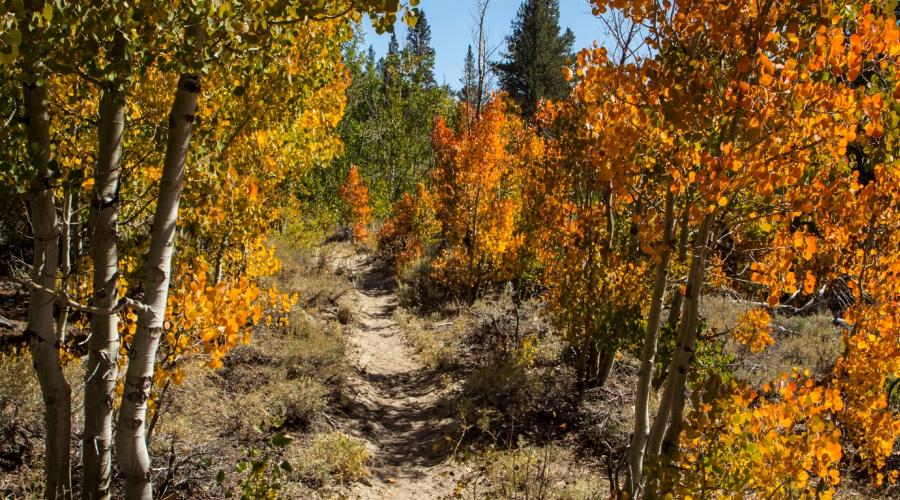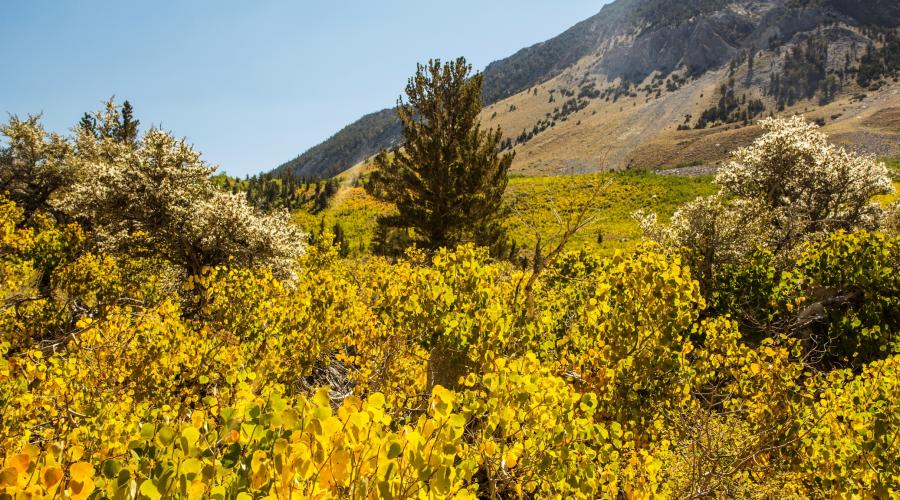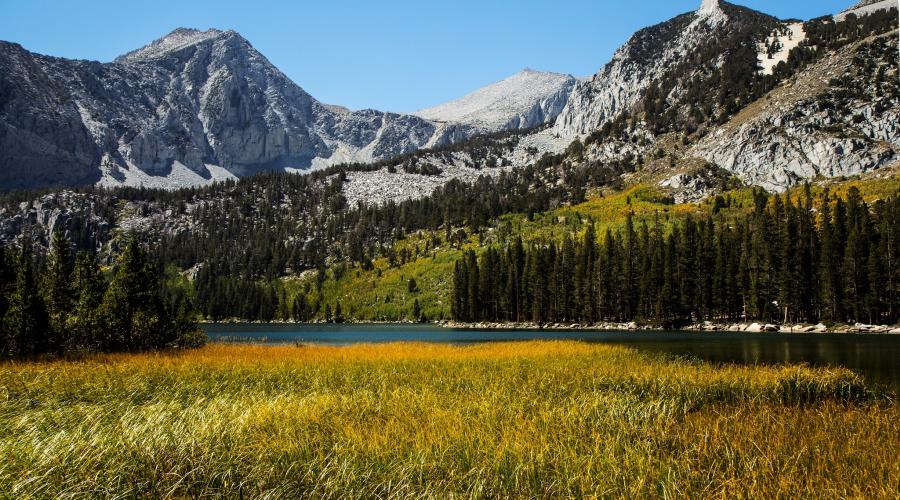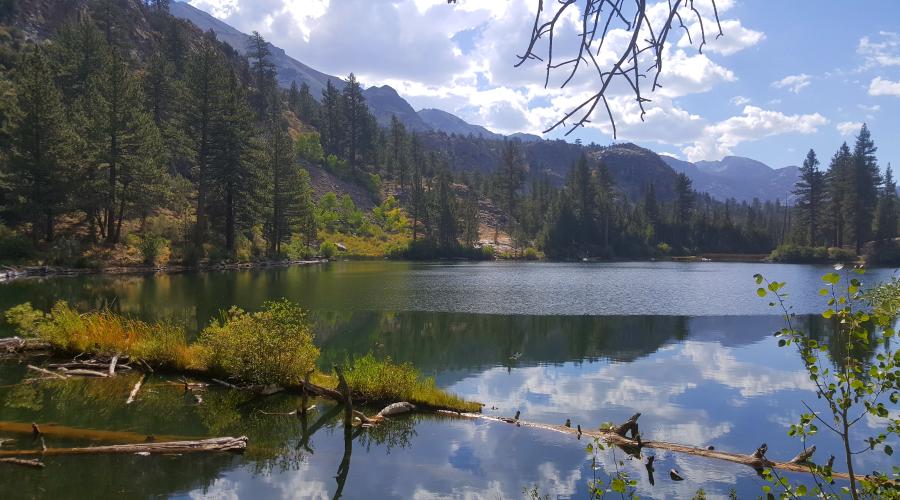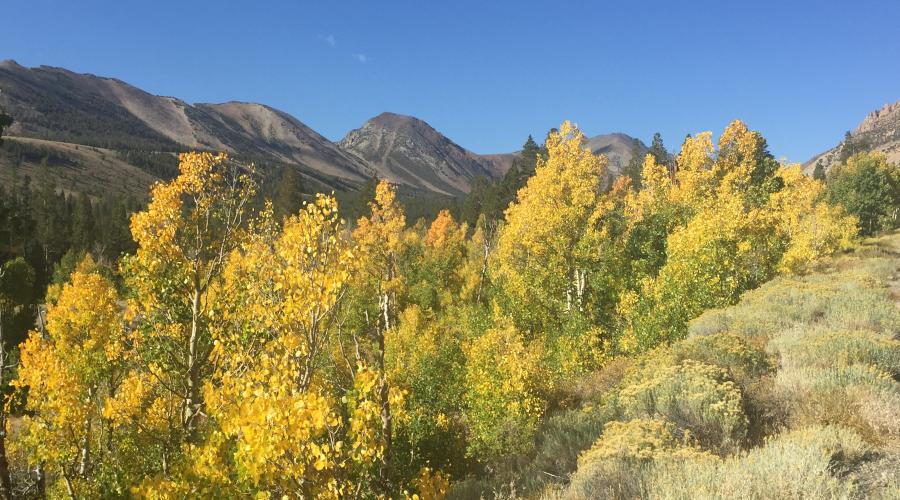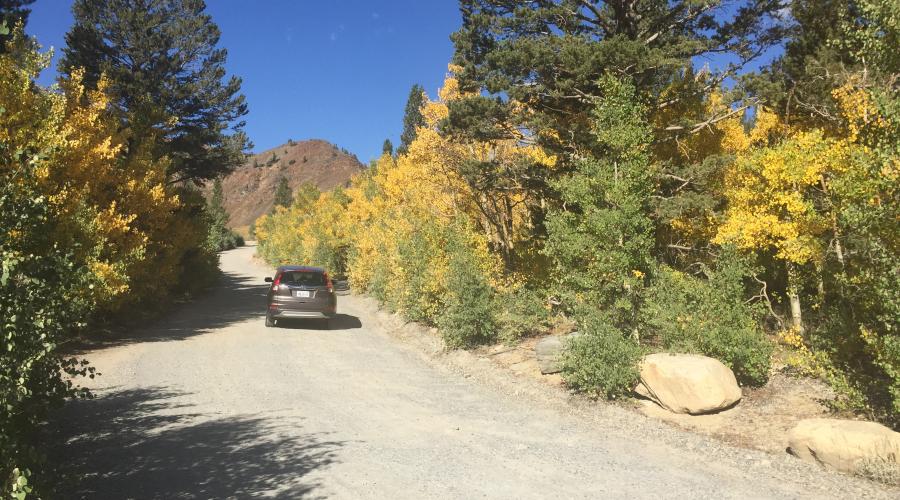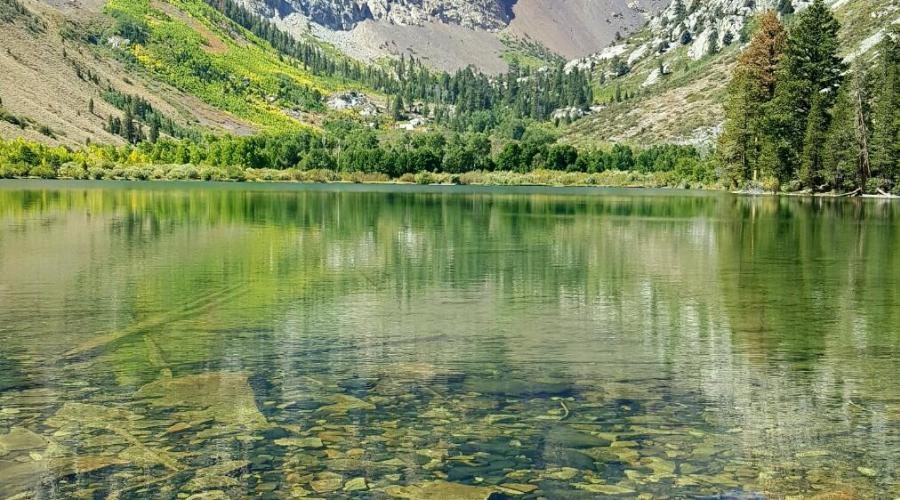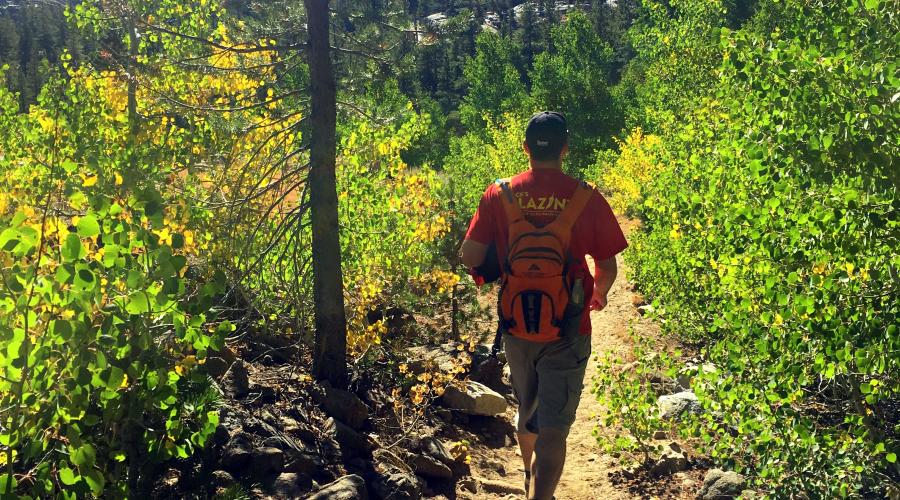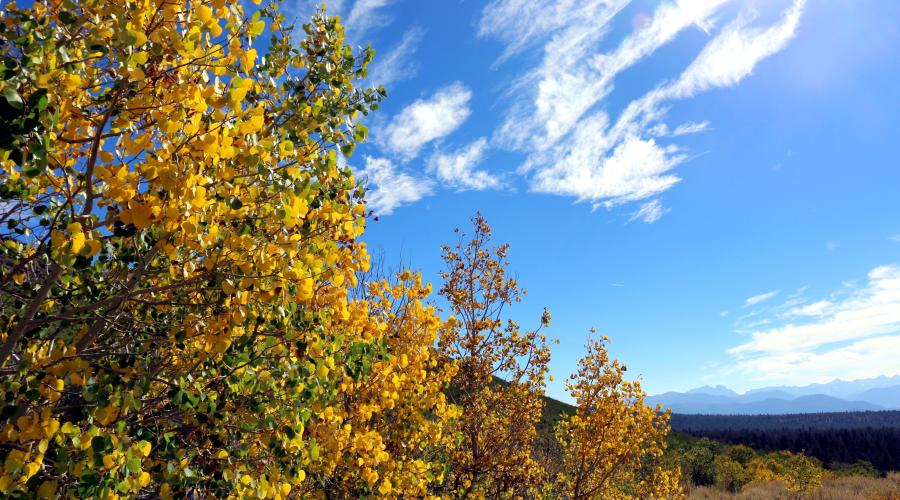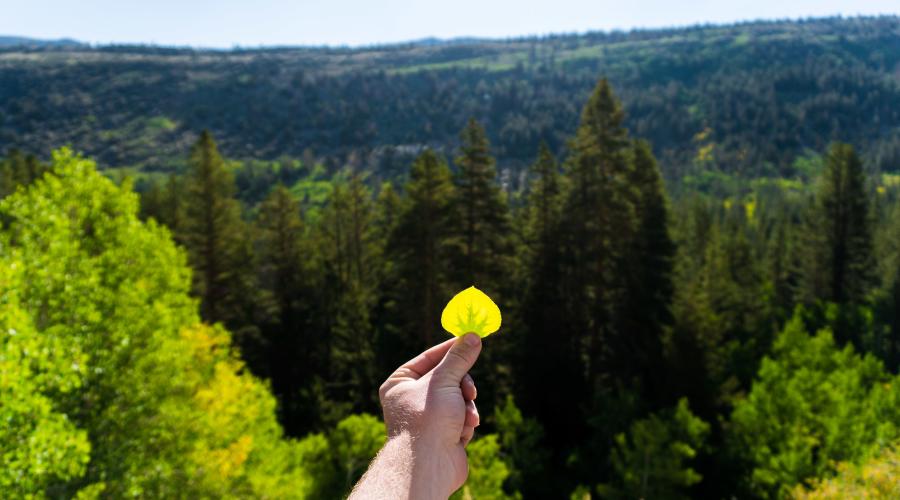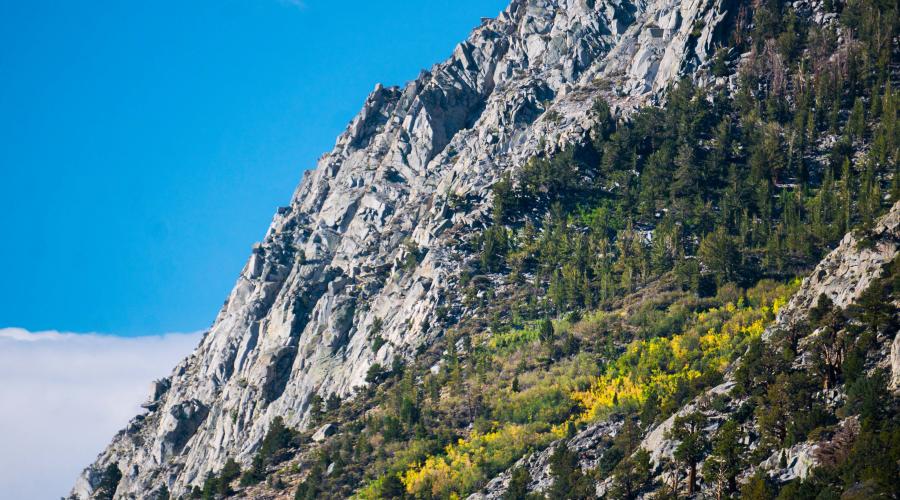 Photos from the 2015 Fall Season