Visit one of America's Best Fall Foliage Forests!
Mono County and the surrounding Eastern Sierra provide the best show of glowing golden-orange-crimson fall colors in the western United States. Our natural landscape in the Eastern Sierra, where rugged granite canyons are carved by rushing streams and framed by an azure sky, offers a spellbinding contrast of colors during autumn. Travel to Rock Creek, Mammoth Lakes, the June Lake Loop, Yosemite (Tioga Pass), Lundy Canyon, Bridgeport, Sonora Pass and beyond to see fall colors at their finest.
Click HERE to download our Fall Color Guide & Map! 
CURRENT FALL COLOR REPORT
Updated October 18, 2016 (Pictures below report)
The storm and major wind event that occurred over the weekend has now passed, leaving the mountain peaks shining with snow. We are expecting summer-like conditions through the coming weekend with temperatures cooling off early next week. With respect to fall colors, some sections in the higher elevations are now past peak while other locations like the June Lake Loop, Walker Canyon, Twin Lakes and Lundy Lake are still gleaming with color and have a "GO NOW" designation. Other areas affected by the storm but still have groves of fantastic color are Conway Summit, Convict Lake, Summers Meadow, McGee Creek and Rock Creek. There's still time to catch the fall colors in Mono County but always make sure to check road conditions before traveling on the Caltrans website here: http://www.dot.ca.gov/cgi-bin/roads.cgi (Tioga Pass, Sonora Pass and Monitor Pass are all currently temporarily closed)
Guide:
0-10% - Just Starting
10-50% - Patchy
50-75% - Near Peak (Go Now!)
75-100% - Peaking (GO NOW!)
Past Peak - (You Missed It)
WALKER / COLEVILLE / TOPAZ
Monitor Pass - Past Peak 
Lobdell Lake - Past Peak
Walker Canyon - 75-100% GO NOW! The banks of the West Walker River are lined with gold! Plan your viewing for mid day as the shadows will be out early in the morning and late afternoon.
Towns of Walker & Coleville - 75-100% GO NOW! Lots of great color in Antelope Valley. The cottonwoods around Topaz Lane should be spectacular this weekend.
Sonora Pass - Past Peak 
BRIDGEPORT / VIRGINIA LAKES
Twin Lakes -  75-100% GO NOW! Still plenty of excellent color around both lakes and through Robinson Creek. Make sure to take the dirt round around Lower Twin Lakes for the best fall color experience.
Virginia Lakes - Past Peak 
Conway Summit - Past Peak
Summers Meadow - 75-100% GO NOW! Still a few groves handing on with brilliant color with some sections being past peak.
LEE VINING 
Tioga Pass & Lee Vining Canyon - 75-100% Go Now! Lee Vining Canyon has amazing color in all the campground down to US 395.
Lundy Lake & Canyon - 75-100% GO NOW! Brilliant oranges and reds along the campground and in the creek down to US 395.  Anything past Lundy Lake and into Lundy Canyon is past peak.
BENTON & 120 EAST 
Sagehen Meadow - Past Peak 
JUNE LAKE LOOP
June Lake Loop/Hwy 158 - 75-100% GO NOW! Groves of brilliant yellow, gold and red in some locations while others are past peak. Fantastic color around Gull Lake and in between Grant and Silver Lake.
Parker Lake - Past Peak
Little Walker Lake - Past Peak
MAMMOTH LAKES
Follow Visit Mammoth on Instagram and Facebook for more!
Lakes Basin - Past Peak
Mammoth Creek Road - Past Peak
CONVICT LAKE  

Convict Lake & Canyon - 75-100% GO NOW! Colors around the lake and campground are brilliant right now! Take the short and easy hike around the lake for the best fall color experience. Convict Canyon and beyond are past peak.
CROWLEY LAKE/McGEE CREEK  
McGee Creek Canyon - 75-100% GO NOW! Great color around the pack station and campground down to US 395
Around Crowley community - 75-100% GO NOW!  
ROCK CREEK CANYON
Around Rock Creek Lake -  Past peak.
Along the road -  75-100% GO NOW! Still some color around the lower elevations around Tom's Place and in some of the campgrounds. Past Peak the further up in elevation.
Current pictures from the 2016 Fall Color Season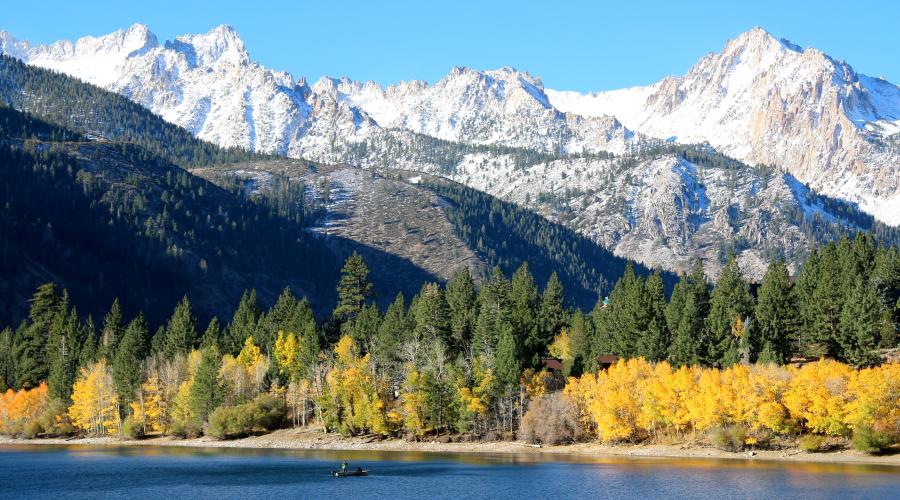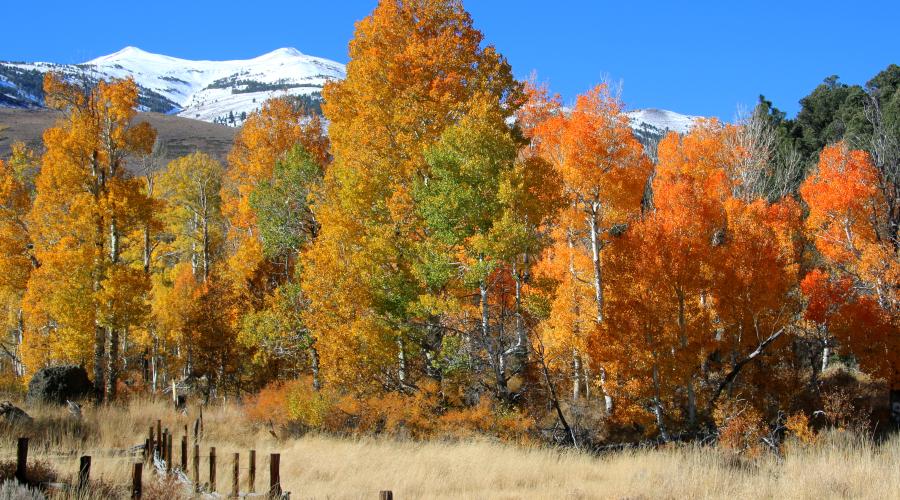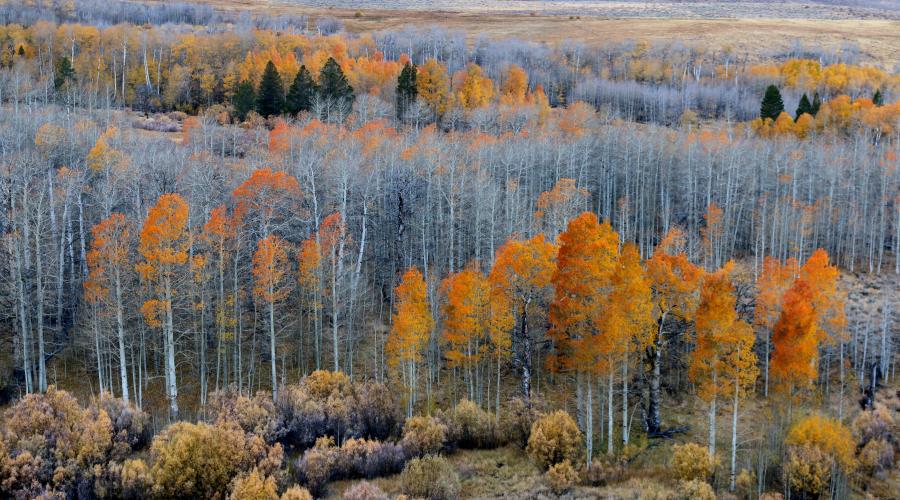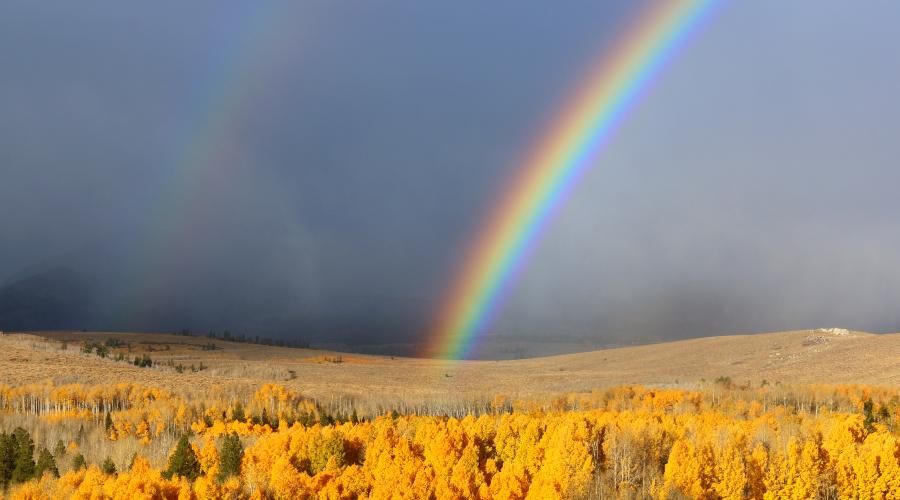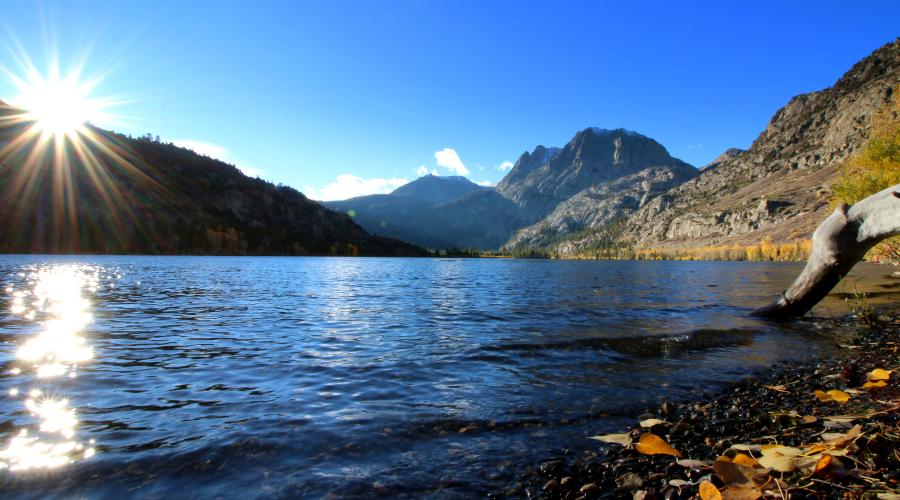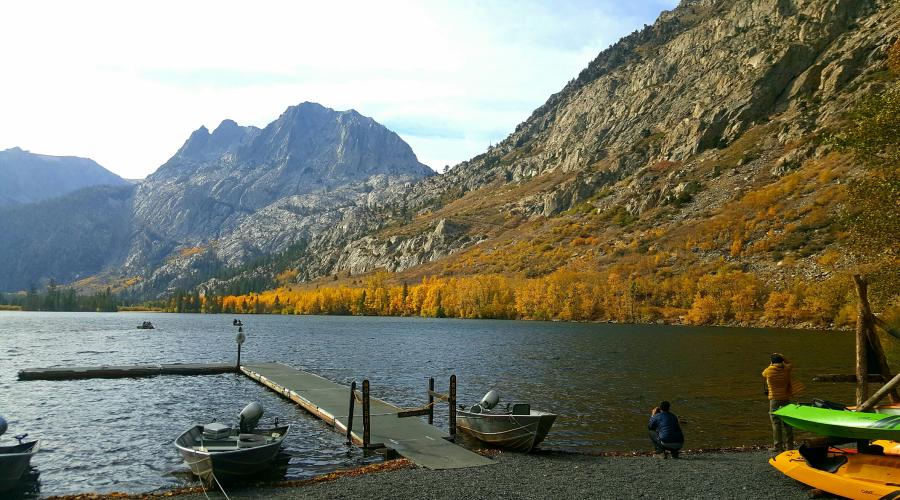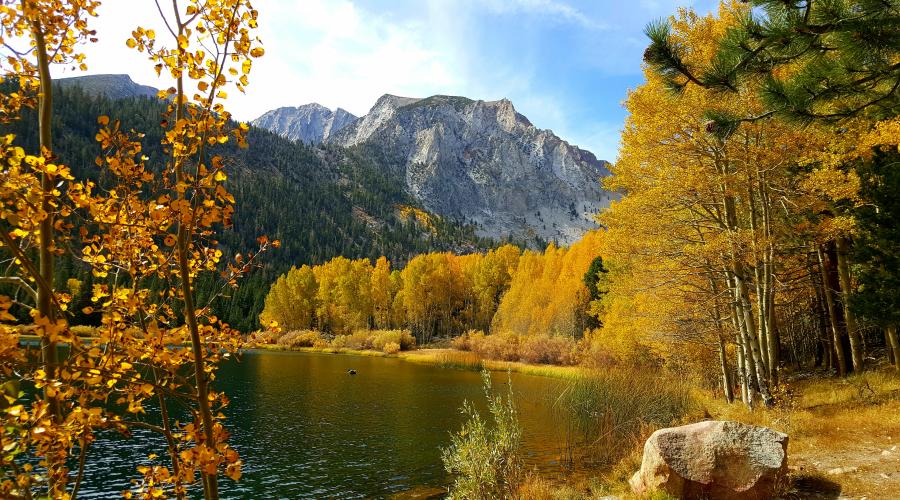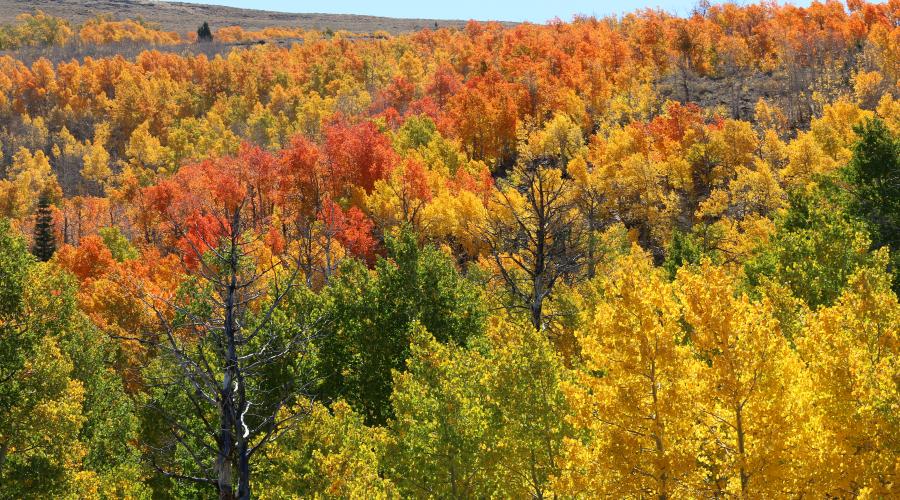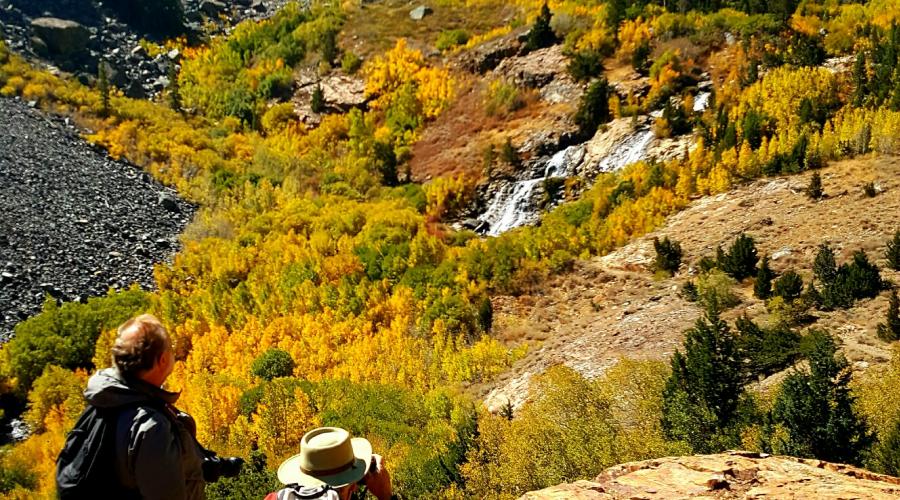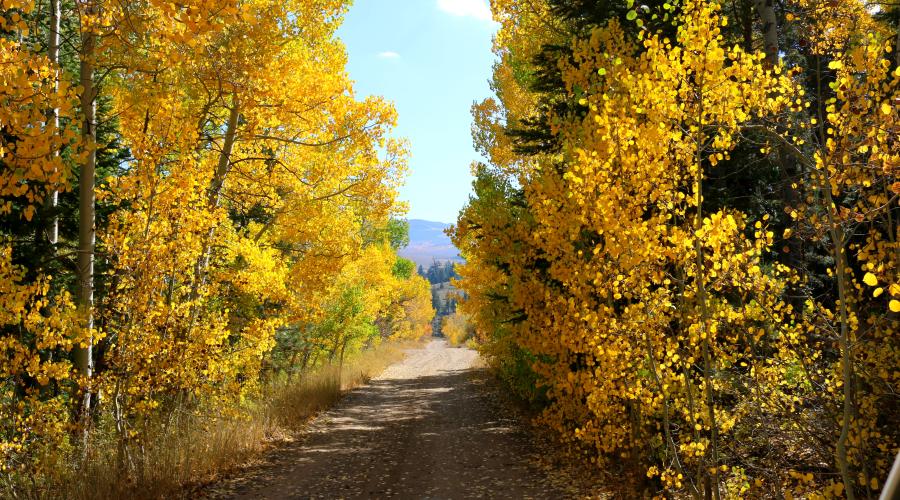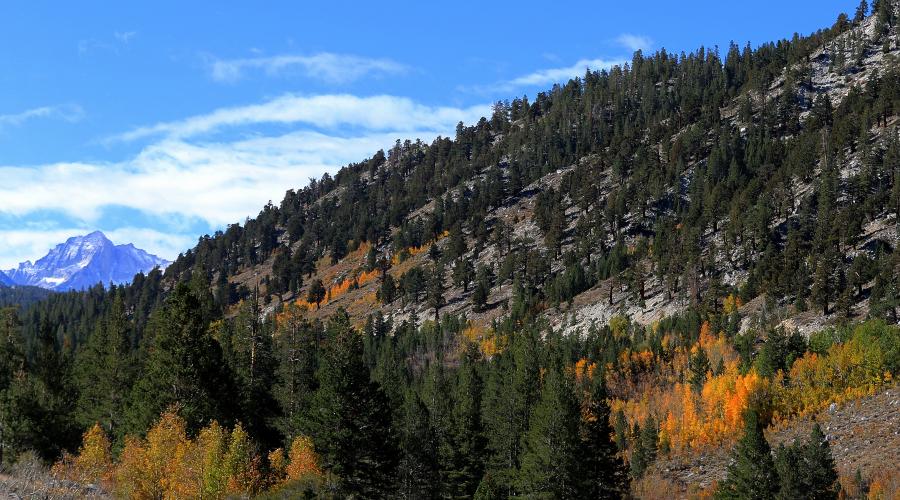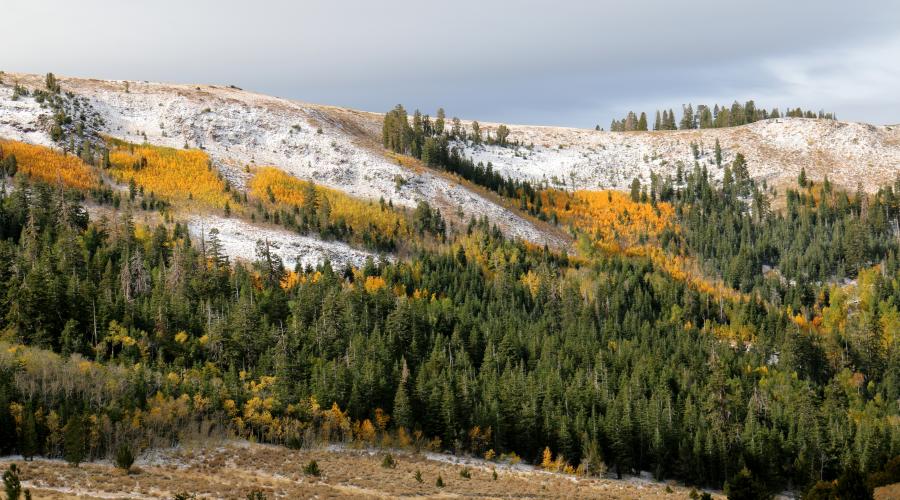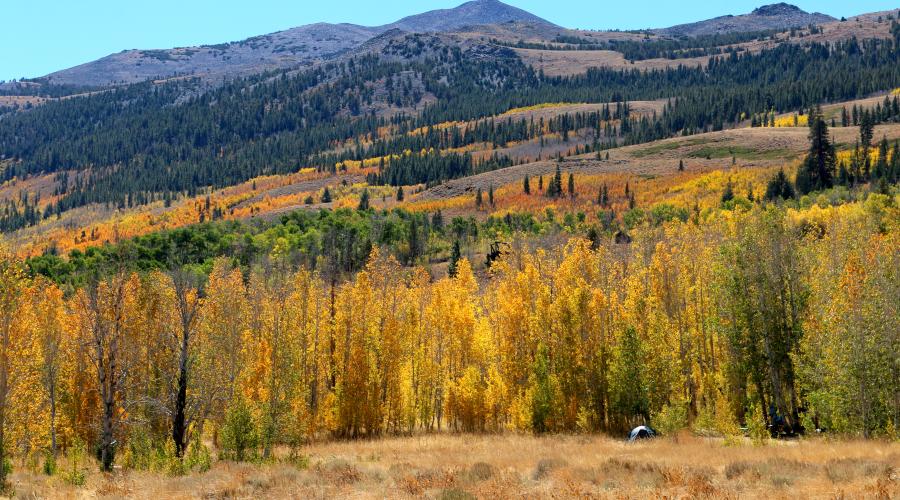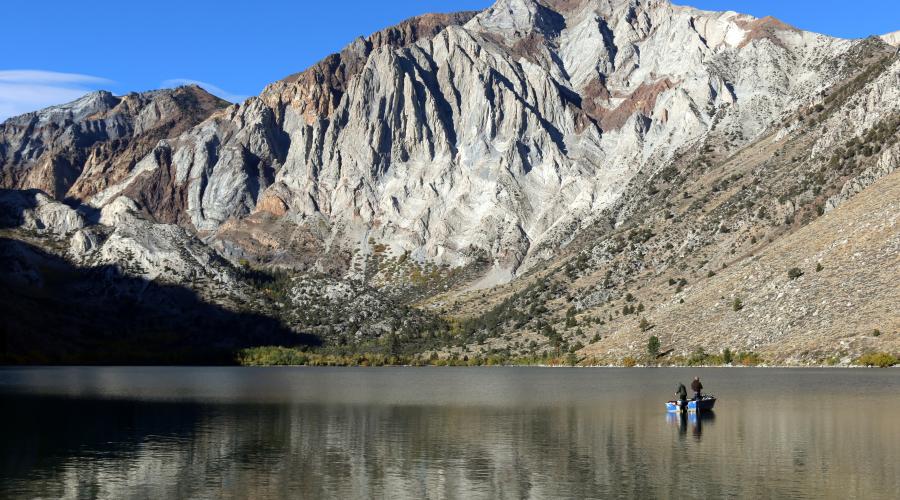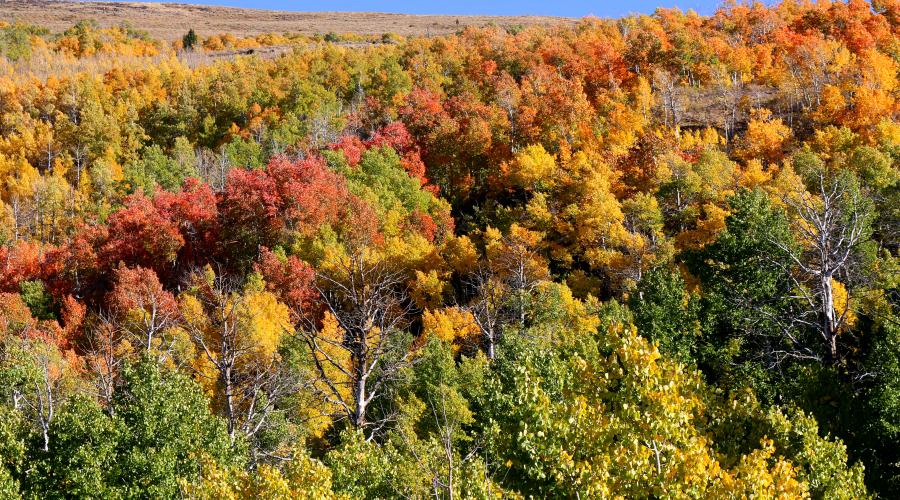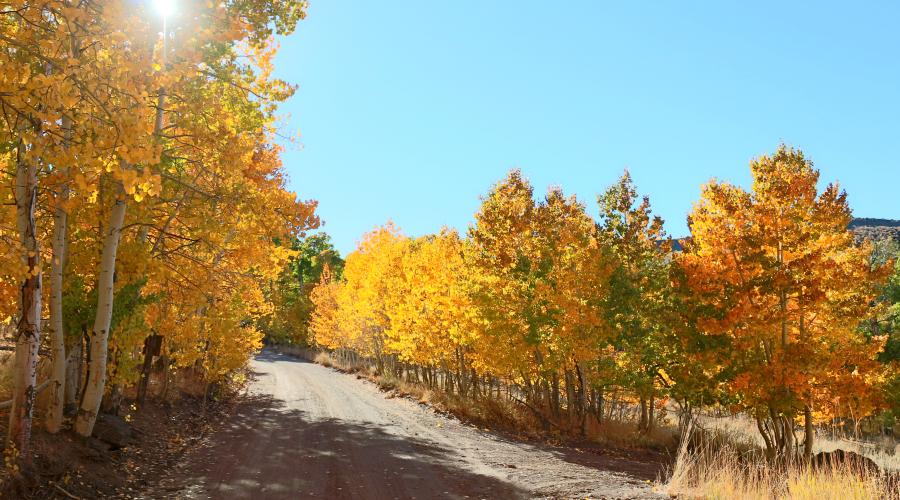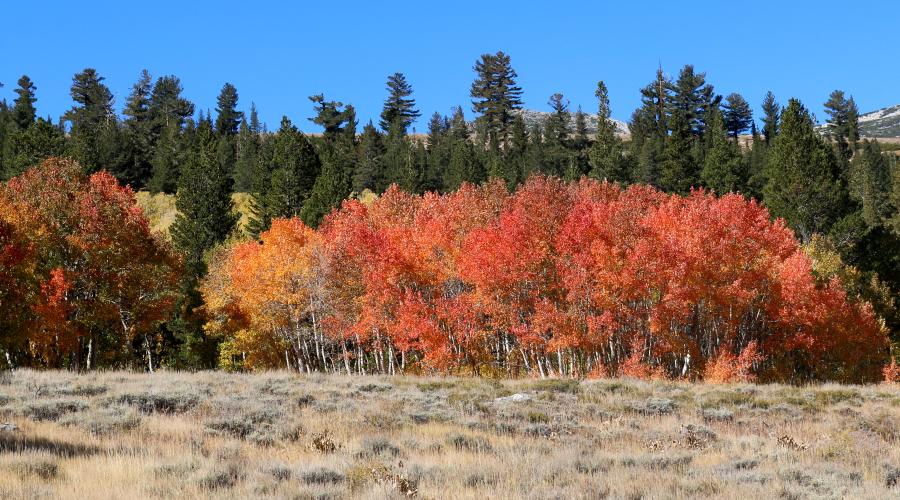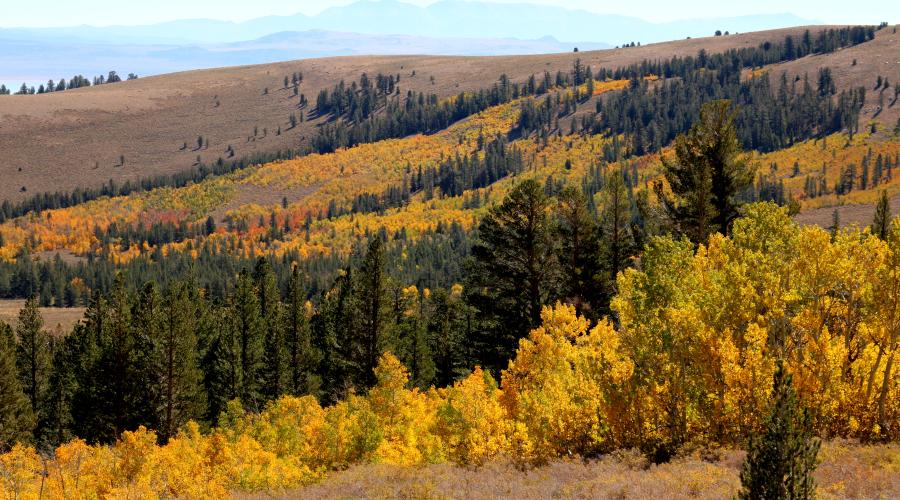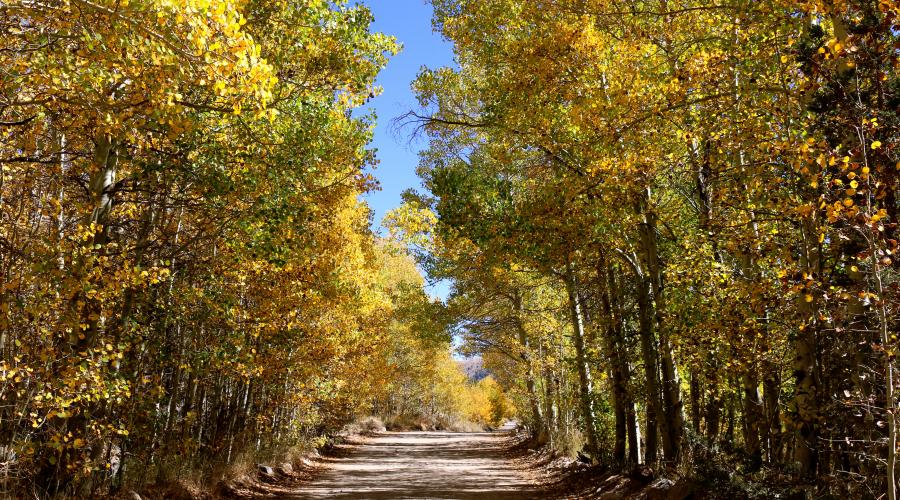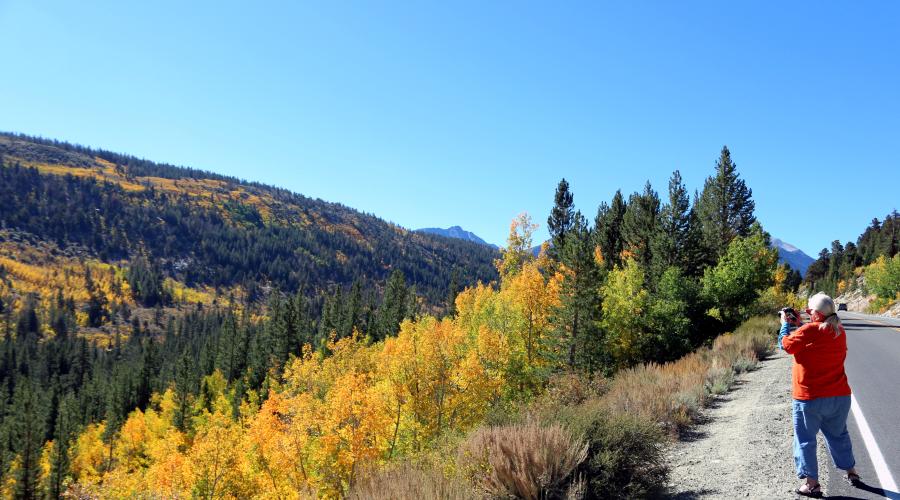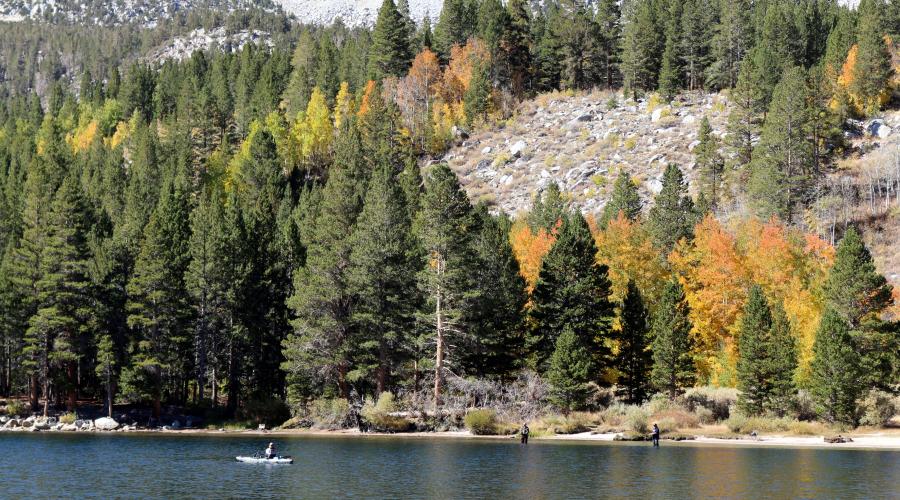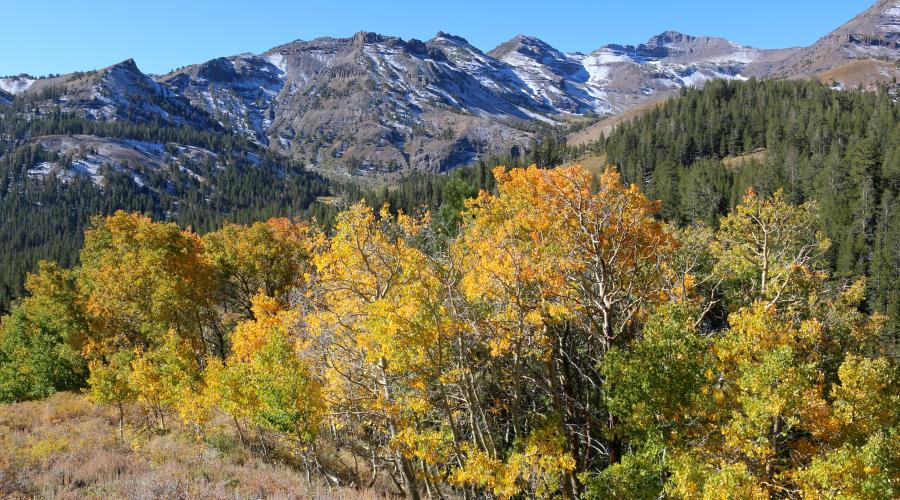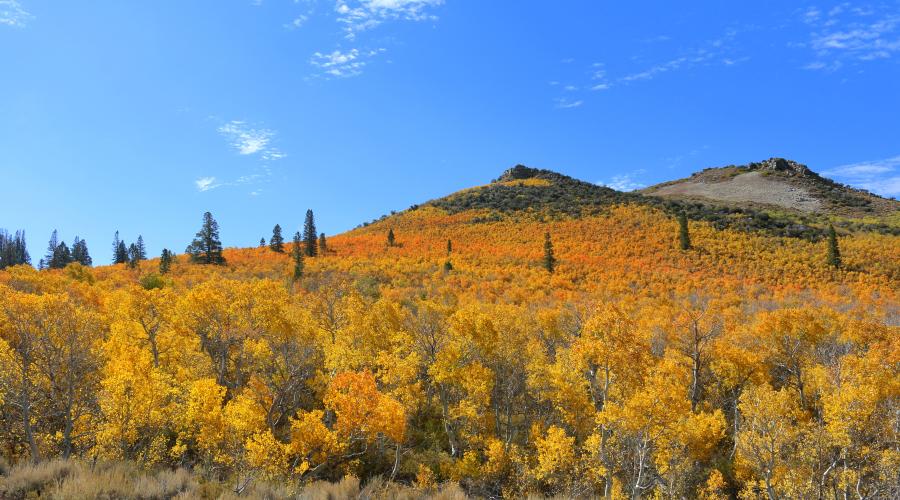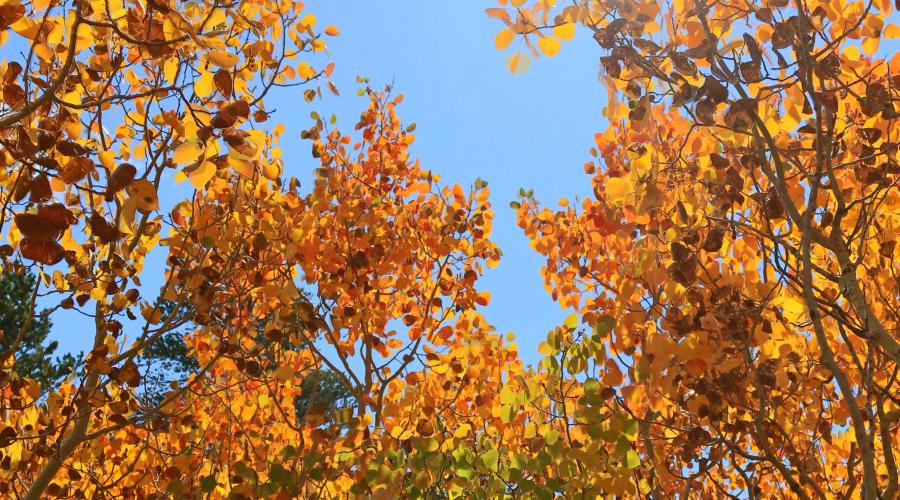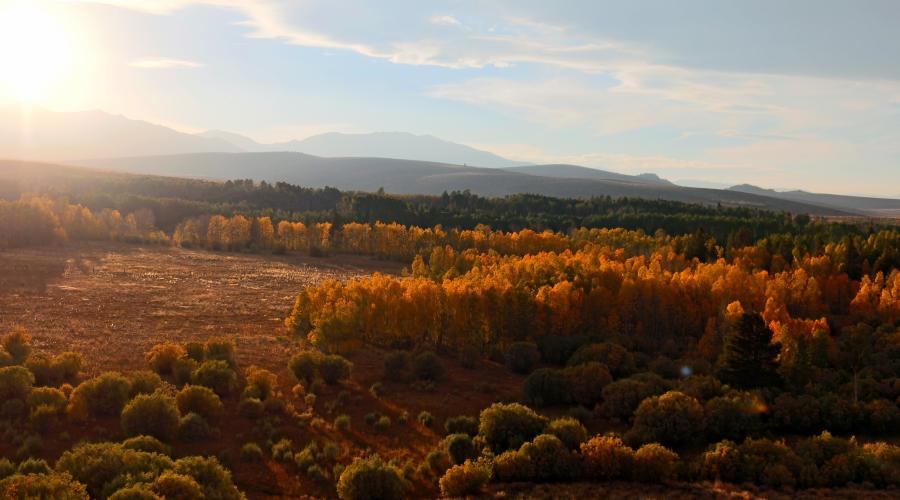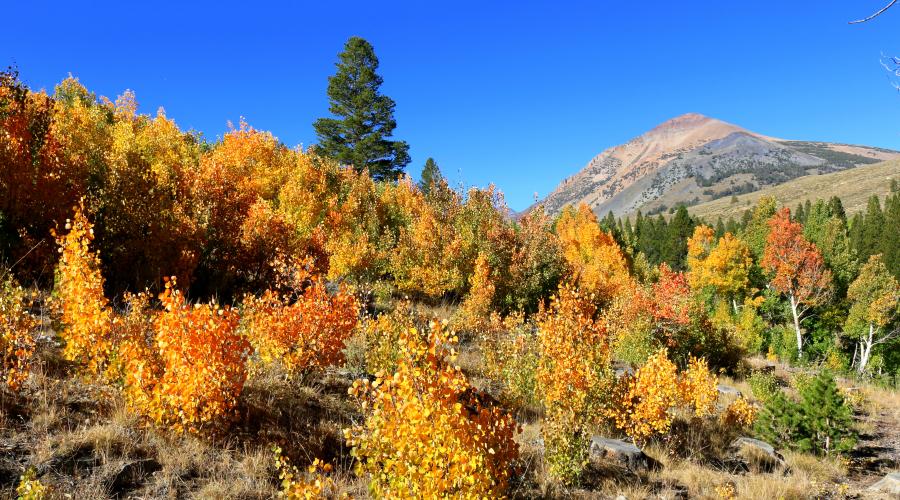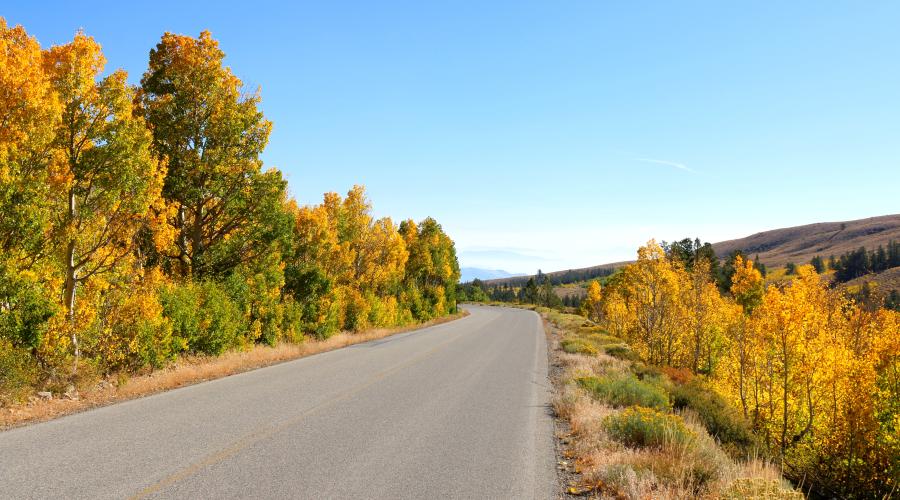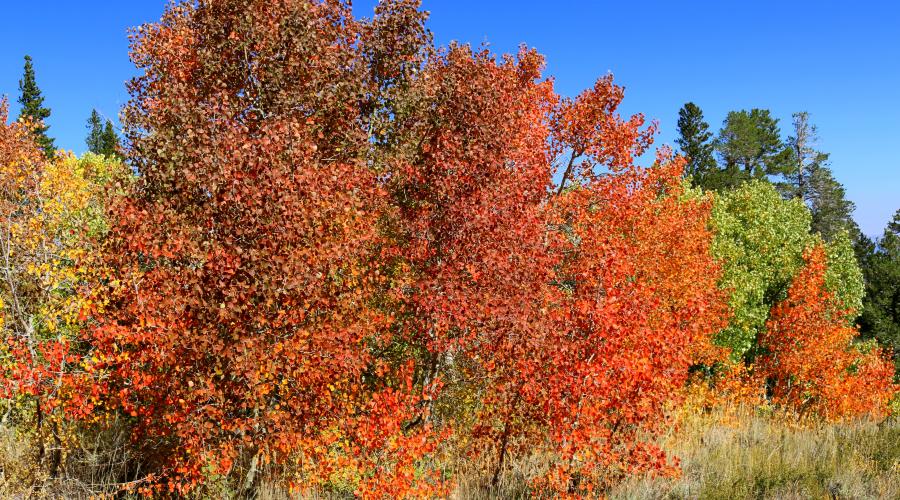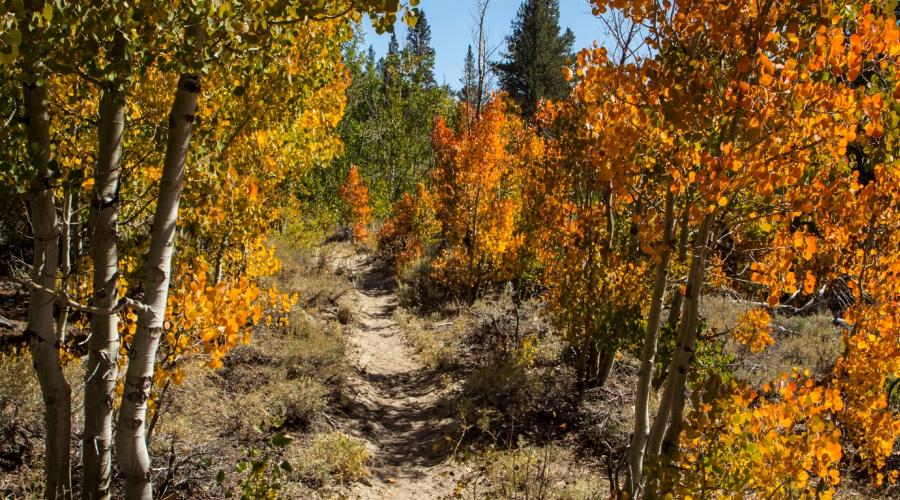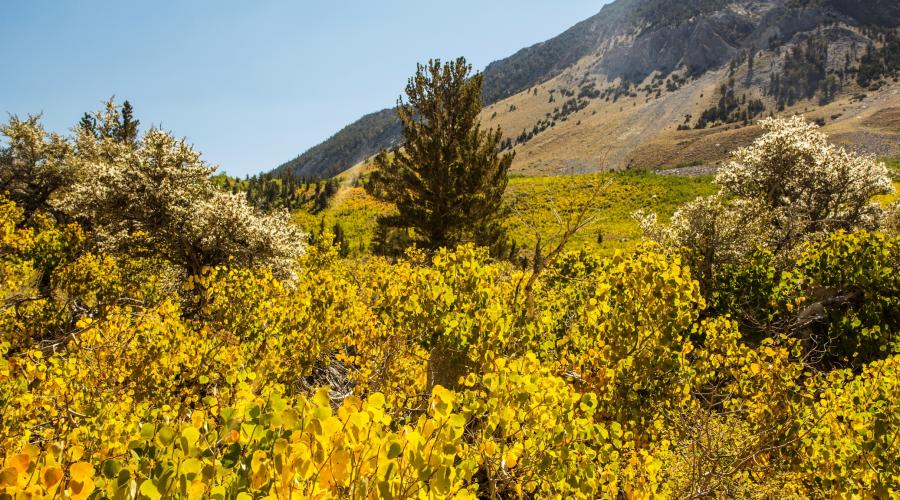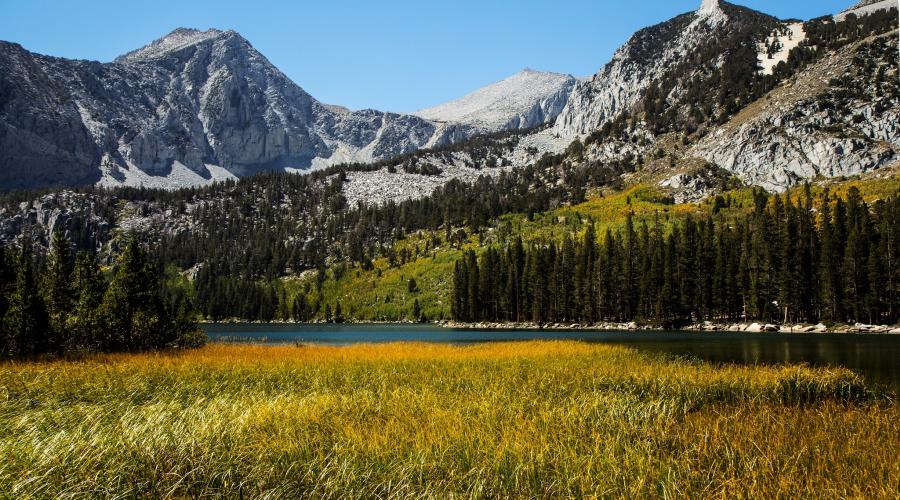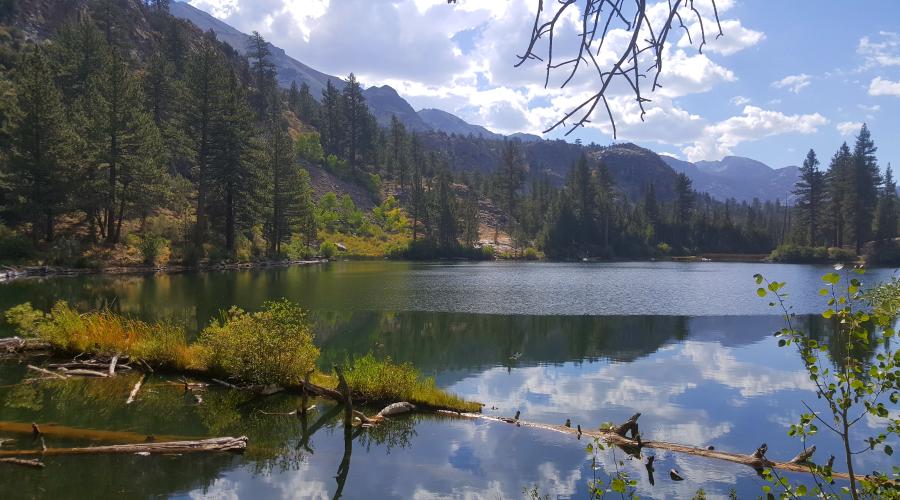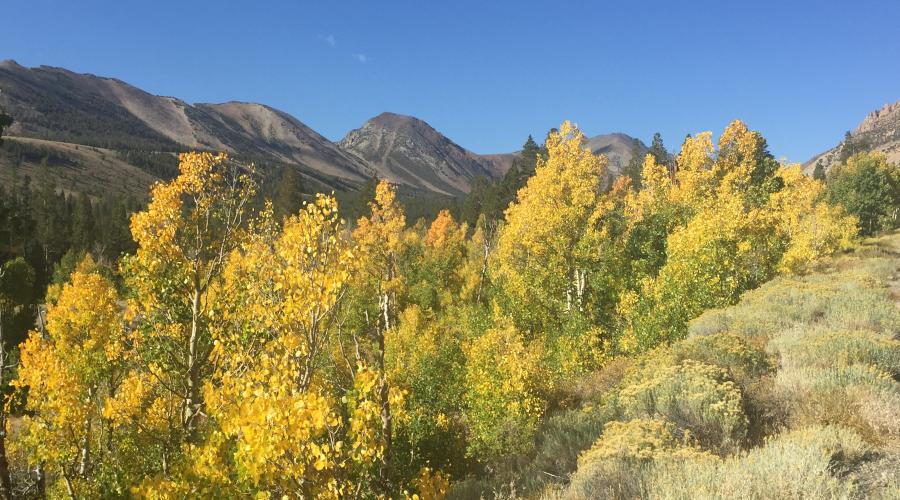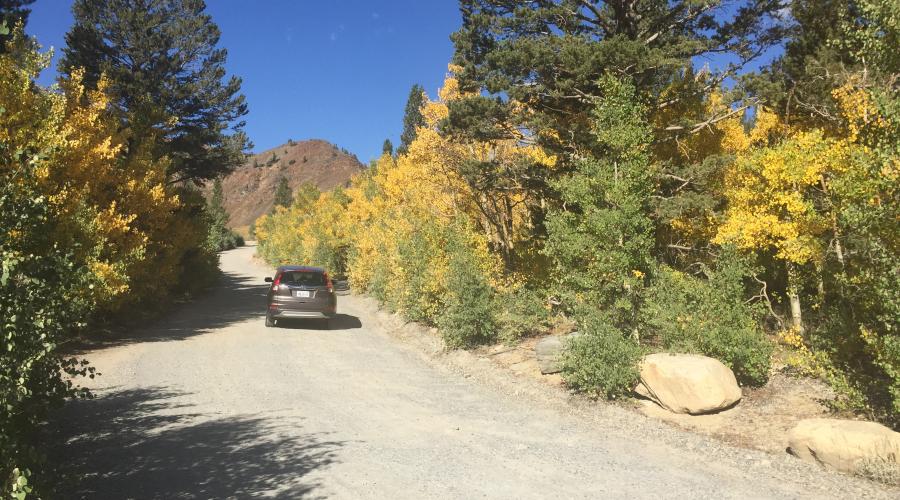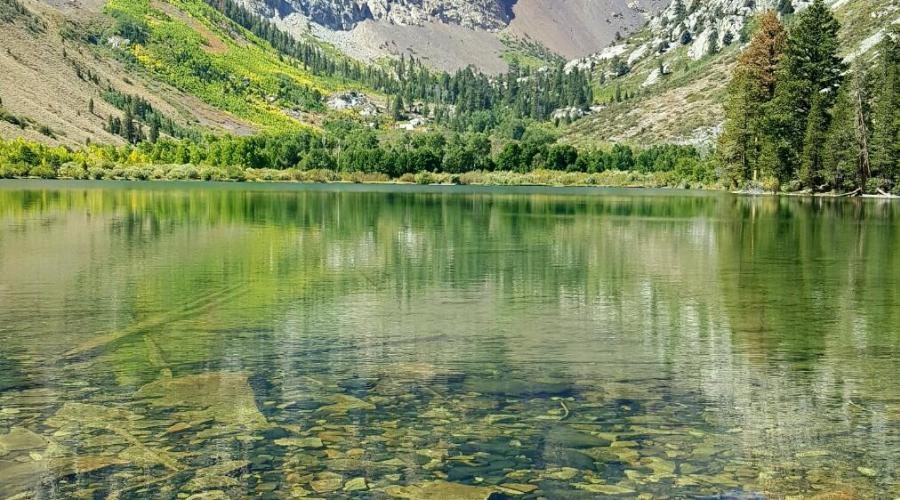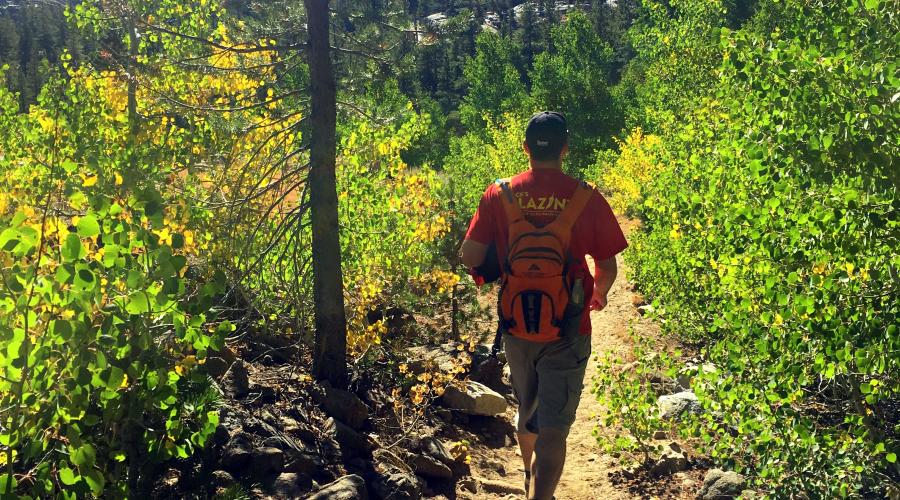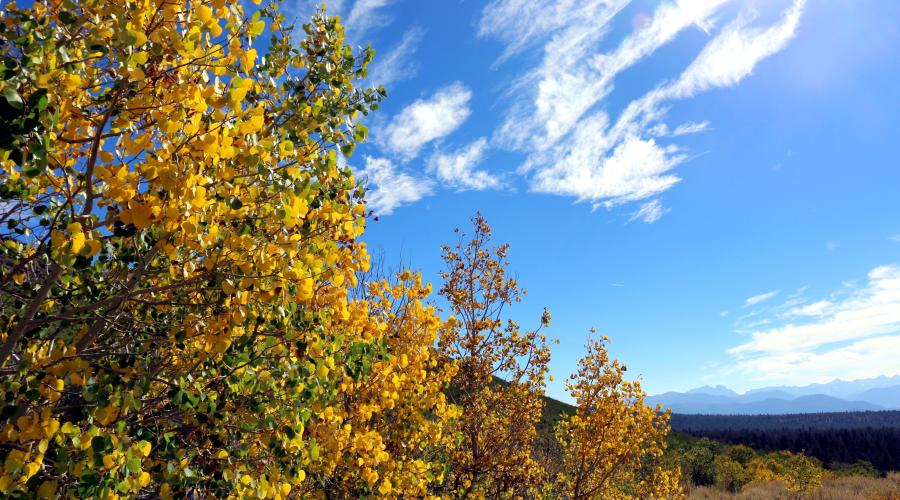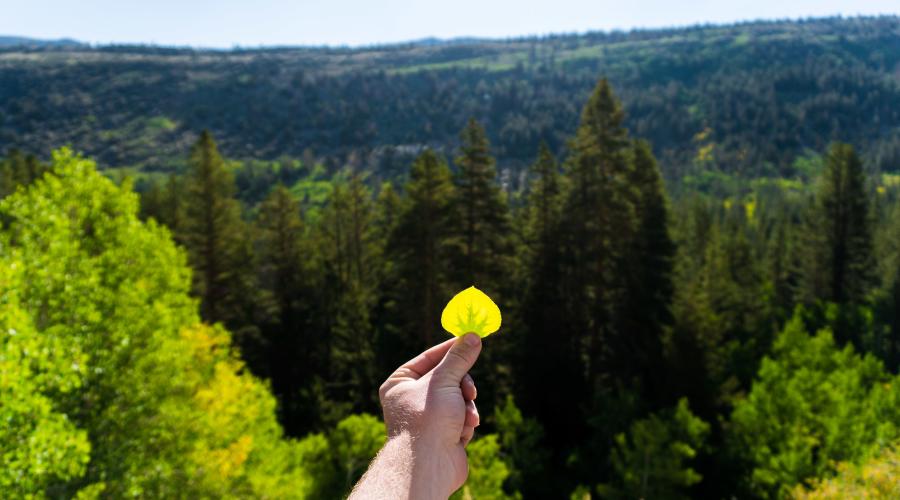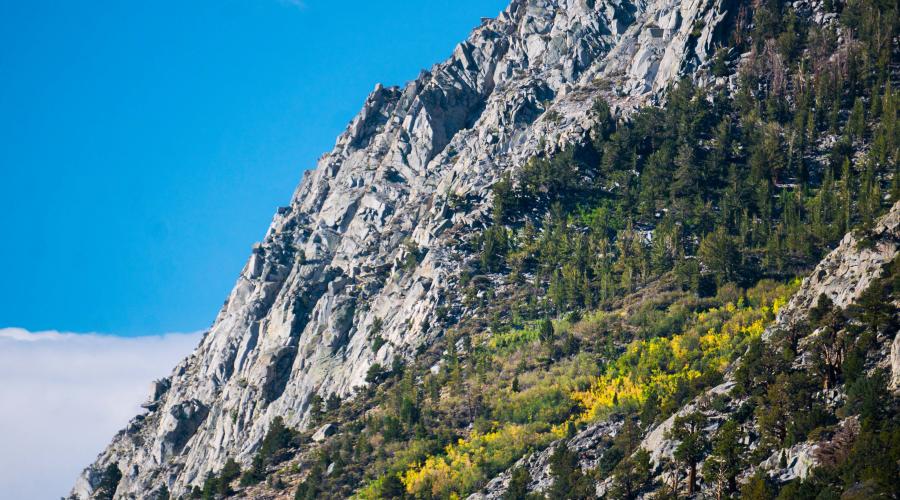 Photos from the 2015 Fall Season